Launching in 2011, Snapchat was seemingly an 'overnight success' by becoming one of the world's most popular social media apps.
Within its first year of operation, the app saw over 20 million photos shared by users per day and the active users grew to a staggering 166 million by May of 2017. Fast forward to 2019 and it seems as though things have changed for Snapchat, which leads us to ask the big question - is Snapchat dead?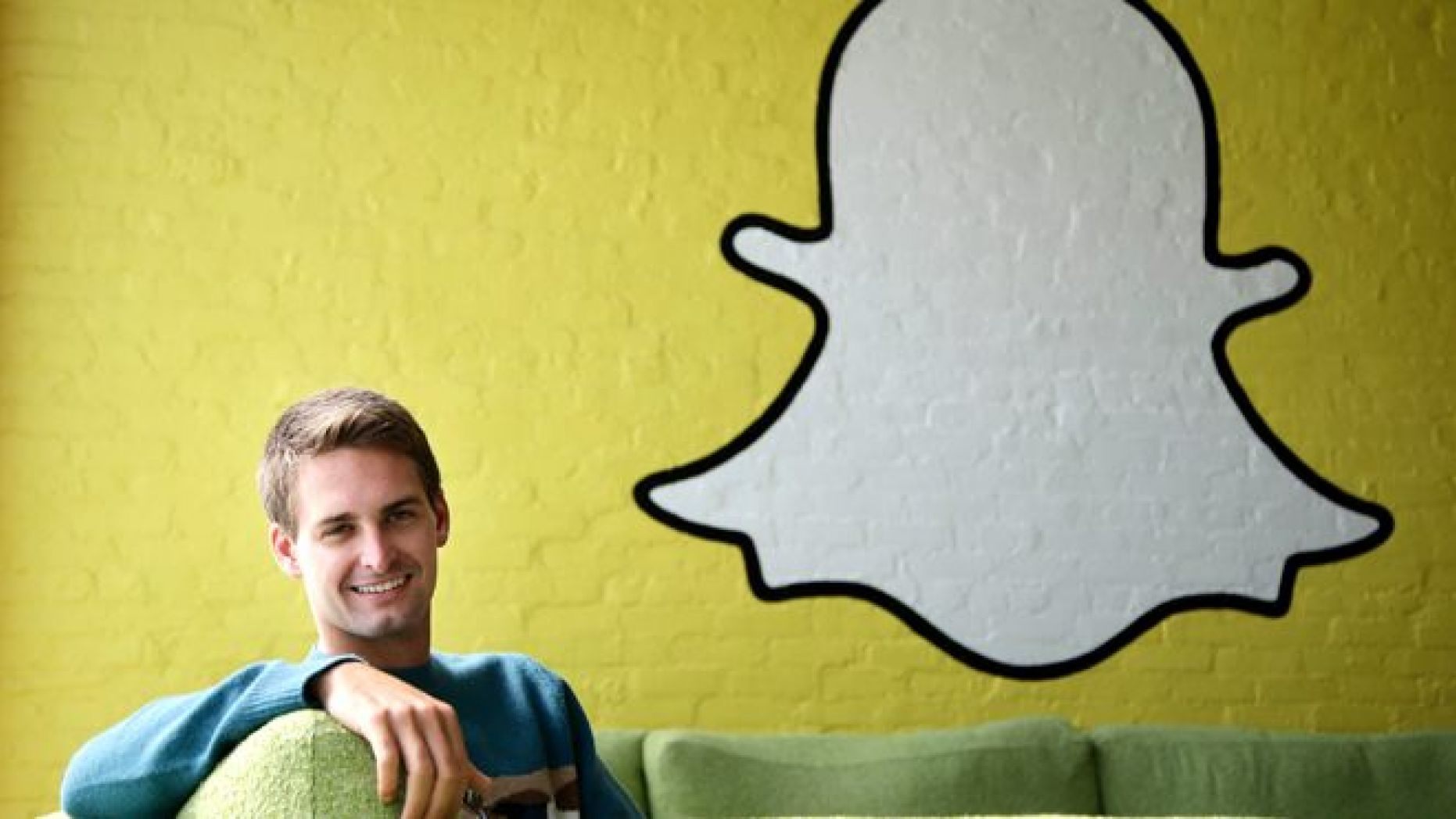 Snapchat CEO Evan Spiegel, photograph by Jae C. Hong.
In its purest form, Snapchat was designed to give users a simple way to share everyday moments and experiences. However, unlike any other social media platform active at the time (Facebook for example), Snapchat's unique selling point was that any content shared by a user would only be available for a certain amount of time, thus giving the app an intimate and more private, secure feeling. The user themselves would be in full control over how long they wanted their "followers" to be able to view their shared content.
As the platform continued to gain popularity among teenagers, Snap Inc. continued to market the app as a user friendly "new type of camera" providing users with the ability to apply a selection of filters, lenses and effects to their own visual content.
In addition to connecting with other users and sharing our own experiences in real-time, Snapchat also offers many other features which were considered unique at its time of launch, including games and quizzes, news and entertainment articles, and integration with the popular music identification app 'Shazam'. The Snapchat 'Geo-filter' became especially popular among businesses, as it provided a fresh take on digital location check-ins. Users we're able to purchase, design and upload their own, customised geo-filters for users to check-in, and consequently advertise said business via sponsored lenses.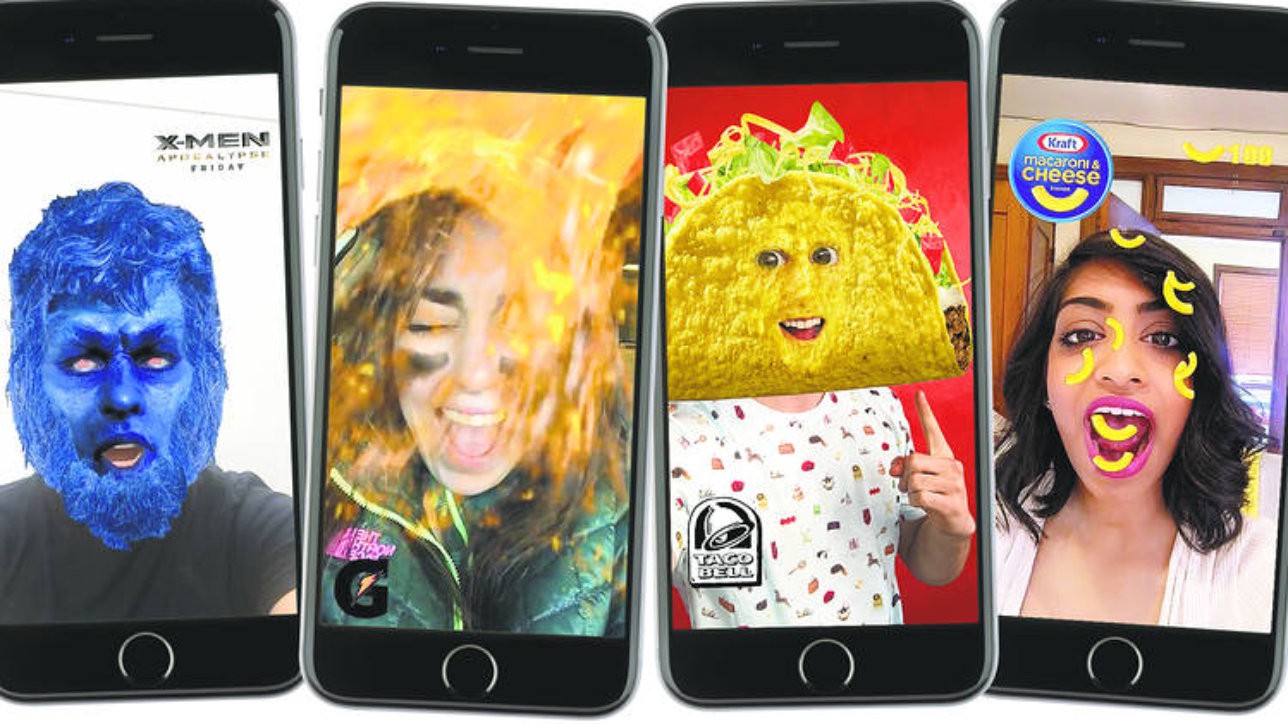 Sponsored lenses left to right:Twentieth Century Fox X-Men: Apocalypse, Gatorade Super Bowl, Taco Bell Taco Shell, Kraft Macaroni & Cheese.
In November 2017, Snapchat announced that they would be launching an app-wide re-design, unfortunately this didn't seem to go as expected for the applications owners/developers 'Snap Inc.' CNBC reported on the reasons why millions of users disliked the update, citing "that sending a snap and re-watching stories was more complicated, stories and incoming snaps were now listed on the same page, and that the Discover page now included featured and sponsored content". Following this, celebrity influencer (and prominent Snapchat user) Kylie Jenner published a tweet criticising the new-look app and reportedly caused a $1.3 billion drop in Snap Inc.'s market value, as well as inspiring over 1.2 million users to petition for the removal of the latest updates.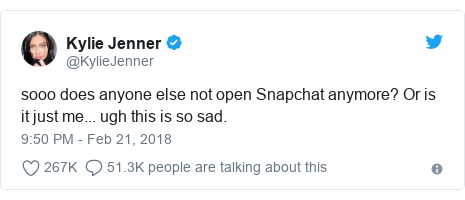 Other major social media platforms such as Instagram and Facebook, launched new platform updates featuring their own 'stories' feature (a key concept of the Snapchat identity), as well as a much quicker and easier way of privately sharing messages and content with other users, During the course of 2017 to 2019, Instagram (The Facebook-owned platform) added their own face filters, location tags and drawing tools - inspiring stern competition between the two apps.

Looking ahead, it's safe to say Instagram could very well be 'the new Snapchat', despite it already being a highly successful platform for years before Snapchat's arrival to the social media landscape.
Want to find out if Instagram or Snapchat are worth investing in for your business?
Send us an inquiry to find out!