Last Friday, the crew at 285a Crown Street got together for a Rain Dance. Filled with drinks, DJs, dancing & good times, we raised a whopping $30,000 for Wildlife Victoria to continue their work supporting animals and wildlife shelters that are affected by the bushfires.
This massive effort in fundraising for bushfire relief could not have been achieved without the generosity of our community and good friends of 285a Crown Street, Surry Hills. We thank each and every one who was involved, and a big thank you to the organisers Nightjar as well as all the sponsors.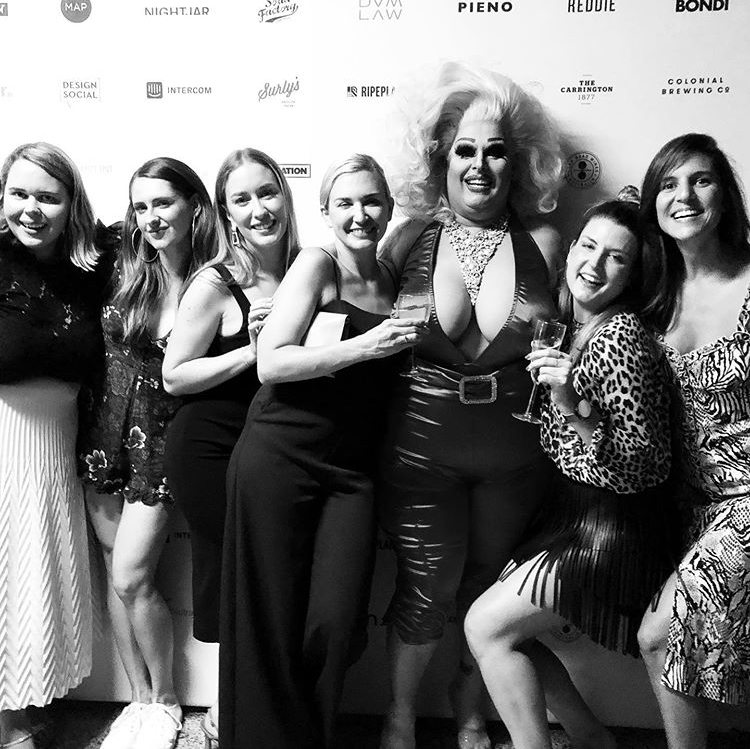 From left to right: Alexandra Bryant from Map and Page , Stacey Wren & Erin Schaffer from Houston Group, our very own SDS boss dog Naomi Ross, drag queen host Maxi Shield and organisers Bonnie MacTavish and Christine Sultana from Nightjar.
The Rain Dance event was promoted on Facebook using the Fundraisers feature. Released back in 2017, this feature made it quick and easy for people on Facebook to set up fundraisers and to donate directly to a not-for-profit organisation. Facebook also allowed you to fundraise to yourself or a friend of yours for personal causes.
Comedian Celeste Barber launched a Facebook Fundraiser for the NSW Rural Fire Service & Brigades on January 3rd. Just a week later, it became the single largest fundraiser in the history of Facebook fundraising. At the time of writing, the total reached $51.2 million donated from 1.3 million Facebook users all around the world.
These stats show us the power of social media, and how it can be utilised for more than a marketing tool. For more info on Facebook Fundraisers, keep an eye out for next week's blog post! Hit the subscribe button below to stay up to date.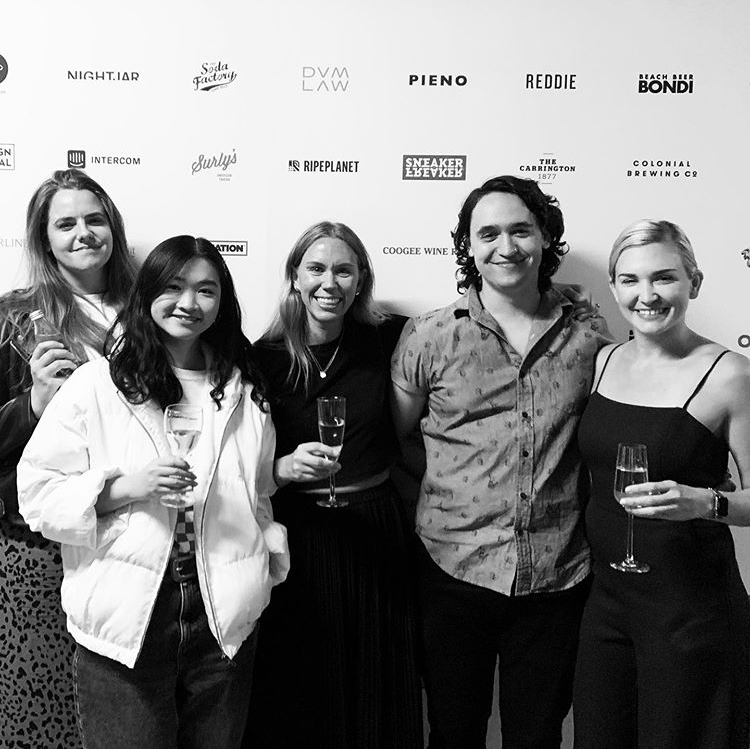 The SDS team (minus Tom!) having a grand old time. Unfortunately we didn't take the photo in the right spot to see our own logo.