It's the most FABULOUS time of the year! The 41st Sydney Gay and Lesbian Mardi Gras runs from February 15th til March 3rd this year and we've rounded up the sparkliest cocktails you can get your hands on during this celebration of the LGBTQI community.
As the extravagant Parade route runs down Oxford Street with spectacular floats, drag queens and a metric ton of glitter - we're featuring drinks from the suburb of Surry Hills, where you can easily access the gayest street in Sydney.
Available until March 3rd, The Clock Hotel have 3 colourful Mardi Gras cocktails to choose from. From left to right, Rupaul's Martini, Sherbet Spritz, & Splice Up Your Life. Plus, $1 from every food and drink special sold until end of Mardi Gras will be donated to the Bobby Goldsmith Foundation, providing direct financial, practical & emotional support to those living with HIV.
The venue has also been transformed into a gallery for the duration of the festivities, showcasing posters from the very first Mardi Gras parade in 1978 to the posters of today!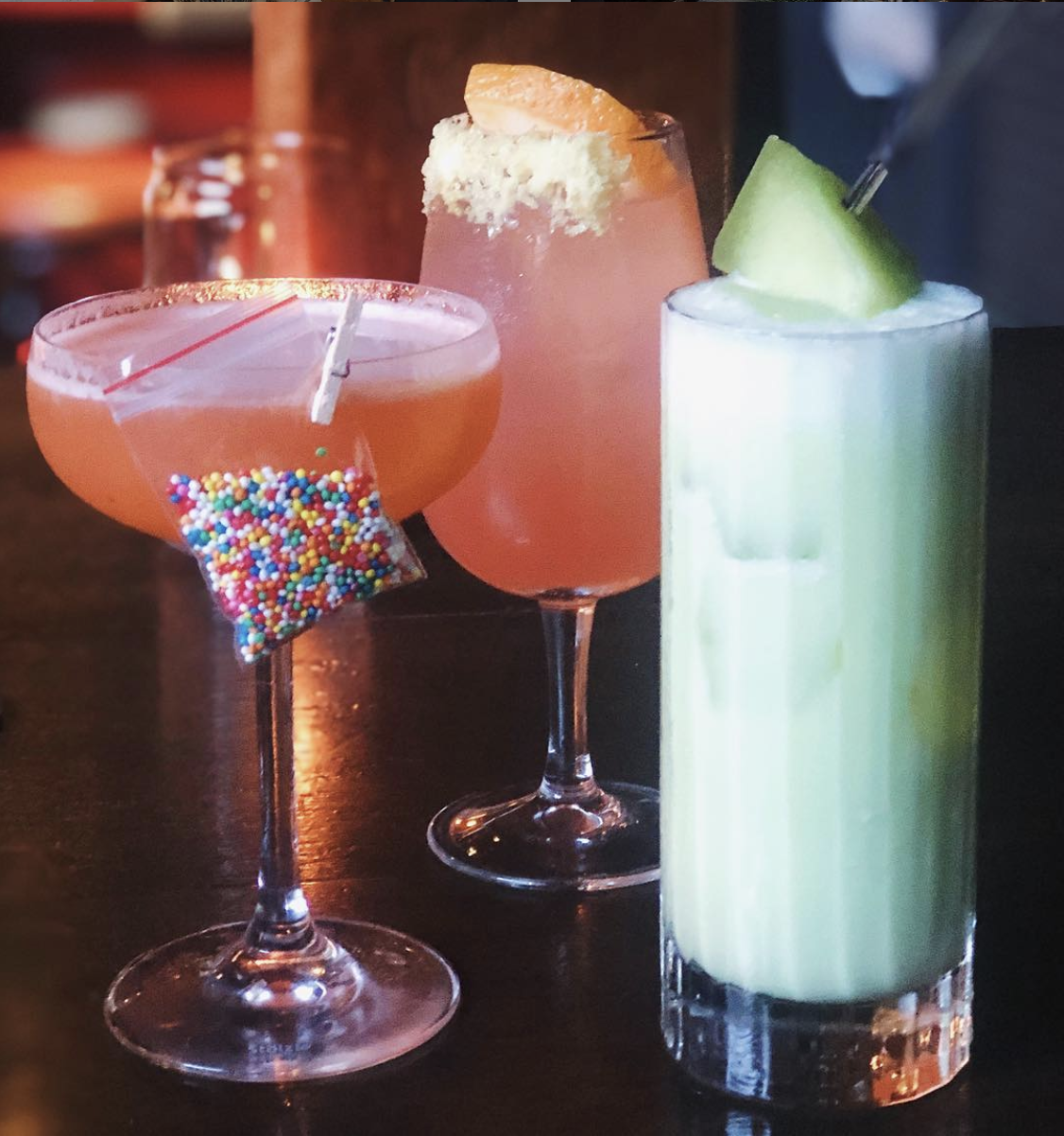 Not only are The Carro offering $10 Mardi Gras Margarita until the end of the festivities, they're also holding an after party on March 3rd to cap off Mardi Gras with a bang! This pretty-in-pink marg features tequila, triple sec, lime & a salt rim, while the after party features $10 Bloody Marys, $5 Sydney cider schooners & free doggy meals!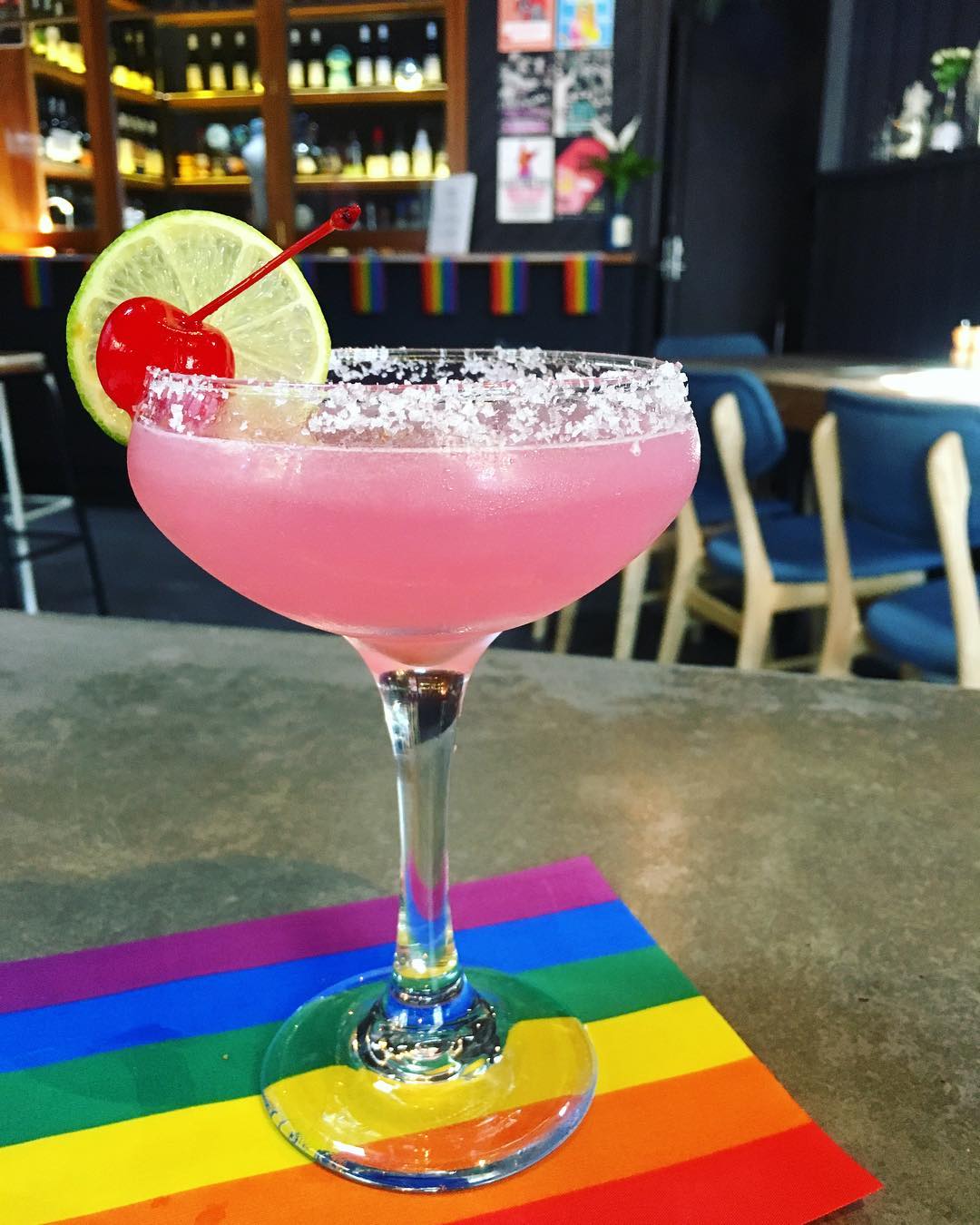 While technically situated in Darlinghurst, we're counting this underground Oxford Street bar anyway! Teaming up with Absolut Vodka, you can sip your way through the whole rainbow this Mardi Gras season.
Red - Vodka Negroni - $18
Absolut Vodka, Campari, Sweet Vermouth
Orange- Screwdriver - $12
Absolut Vodka, Fresh Orange
Yellow - Hello Yelow - $10
Absolut Vodka, Elderflower, Lemon
Green - The Grappler - $10
Absolut Vodka, Fresh Apple
Blue - Tutti Frutti - $18
Absolut Vodka, Blue Curacao, Lime, Smoked Pineapple Puree
Purple - Absolut Botanik - $12
Berry & Lime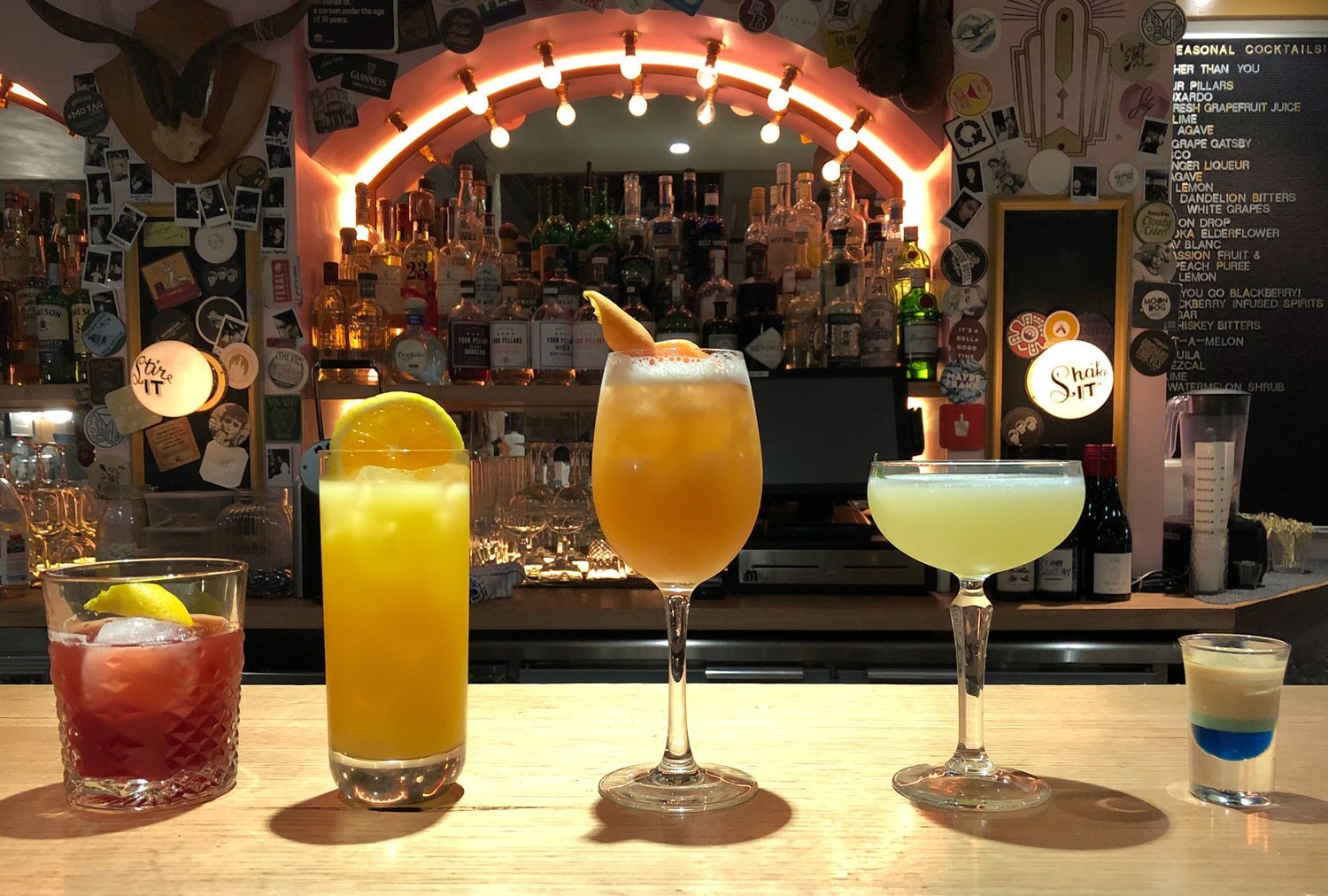 The Soda Factory are holding a Mardi Gras Party on Parade Day (March 2nd) from 5pm til very late with DJ's and Golden Gaytime cocktails available all night! It's sure to be a quite the gay time, and the perfect place to kick on after the parade!
Absolut and The Beresford have teamed up to release a limited edition Mardi Gras cocktail, Absolut Yasss Queen. Made with Absolut Lime, watermelon, citrus & love - aww! They also have an array of Mardi Gras events happening, including a showing of Rocky Horror Picture Show and a Recovery Brunch with Bloody Marys on March 4th!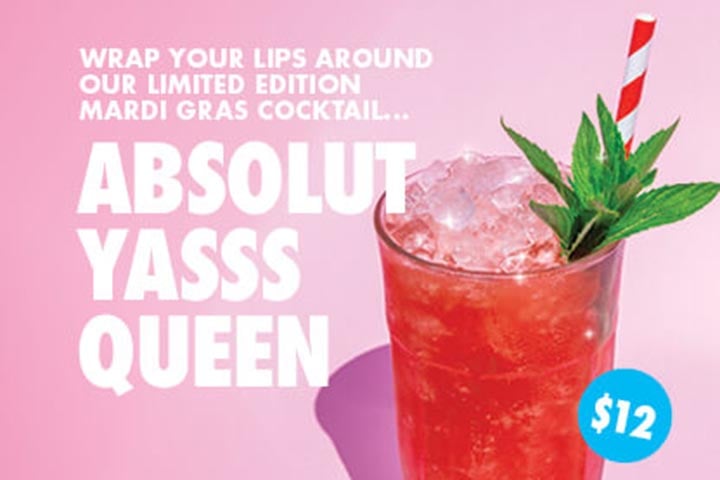 Now you know where to get the glitziest cocktails this Mardi Gras, go forth and enjoy this technicolour time of the year! Don't forget to tag your snaps with #BeFearless, #SydneyMardiGras & a few other related hashtags to see them transform into festive rainbows.