While a New Year won't solve a pandemic, it should be a time to reflect on how as a society we've adapted to a new way of life.
Through adversity, new opportunities have been created in business. Core services have been changed, adopted and manipulated, and now more than ever, business owners are acutely aware of their bottom line and how to run their business in the most efficient way possible.
With social media being one of the most cost-effective forms of marketing for many industries, we have taken a look ahead at key Instagram trends for 2021 to help your business.
The Rise of Instagram Reels
Even after ignoring thousands of ads to download Tik Tok, the platform has snuck it's way into my life in the form of Instagram Reels.
In similar fashion to Tik Tok, Instagram Reels allows users to record segments of videos on a single story, overlay music on clips and adjust the speed and timer of each video clip.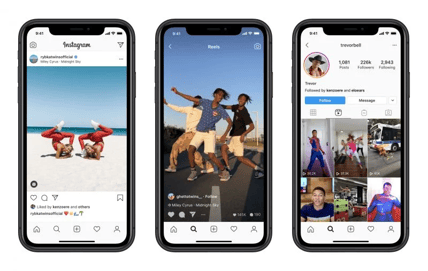 Admittedly, some of the content on Instagram Reels isn't that bad. As with every social media platform, there will always be bad/cringe-worthy content and people overdoing the most popular clips.
There's a lot of opportunity when it comes to using Instagram Reels for business. We're still in the early stages of it's life cycle, as we all try to figure out how to utilise it best for our given industries.
Currently, most business content comes off as a desperate attempt to go viral or get in touch with a younger demographic by piggy-backing already popular clips. This is great if you are quick to the punch and up to date with what's popular, but if you aren't, it just looks like you're trying too hard.
A great example is the clip of @Doggface208 - the man gliding down the highway on a skateboard, drinking Ocean Spray and vibing to Fleetwood Mac's Dreams (click here to see the full video).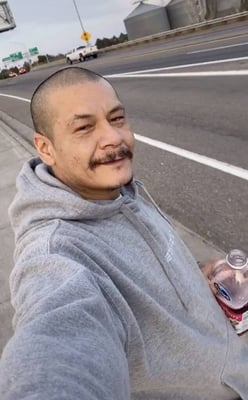 'Dreams' started charting again due to the viral clip.
Super awesome and wholesome video. Not wholesome and awesome when you're the millionth business jumping on the bandwagon to recreate it. No one cares.
The big opportunity for 2021 is the businesses who can create their own original content and concepts on this platform, and the ones who are super up to date with what's trending.


Shopping on Instagram
Another addition to the Instagram app is the inclusion of Instagram Shop which has been added to the main menu bar.
'Shoppable' posts are nothing new to Instagram (when a business links a product in their post to their website for purchase), however the addition of an exclusive, curated feed is a huge deal for the platform.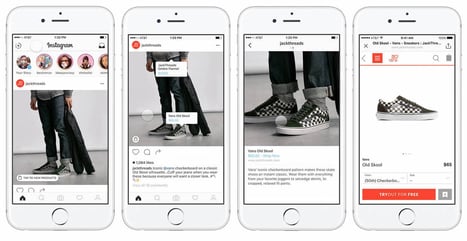 Instagram Shop could almost be it's own app, as it features editor's pick, guides and collections, along with a selection of products from pages you follow and others you might be interested in.
What makes Instagram Shop unique is that products are showcased through posts rather than conventional product shots you'd typically see on a website. This allows businesses to truely show their brand look and feel rather than a product on a white background.
Instagram is also expanding their shopping on IGTV and is testing it on Instagram Reels as both gain popularity on the platform.
If you're selling products online, Instagram Shop is definitely something to put on your agenda in 2021.


More Stories & Augmented Reality (AR) Filters
With over 500 million users accessing Instagram Stories daily, we're going to continue to see businesses utilise this staple feature of Instagram.
Instagram continues to make improvements and important changes to Stories to stay relevant in the social media landscape.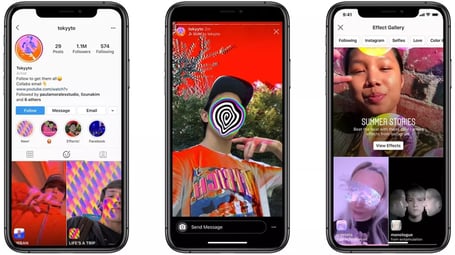 Brands, artists and influencers fulfilled our prediction from last year which was the use of custom AR filters for Stories. This trend has taken off over last few months and will continue to be popular in 2021.


Messenger Integration
Something that may not be strategic in terms of business, but could mean more users on the platform, is the announcement that Facebook has integrated their Facebook Messenger app with Instagram.
This rollout, allowing people to chat with friends on Facebook Messenger through Instagram, could see Instagram's users and screen time increase, with some users potentially opting to solely use Instagram for this purpose.


New Year's Resolution
As mentioned previously, social media is the most cost-effective marketing tool for a lot of businesses. Take these trends and see if you can integrate them as part of your marketing strategy to help you prosper in the new year.