While the hospitality industry has been hit hard with closures, chefs and restaurateurs have needed to adapt and found a new way to stay connected to their communities. Here's a look into how online cooking tutorials are supporting hospitality as well as all of us practising social distancing or self isolation.
The Lost Art of Home Cooking
From 2003 to 2016, Australia spending on food from cafes, restaurants and takeaway shops had doubled to $3.5 billion. Searches for "cooking" in Australia sky-rocketed in 2008, this was the same time that the term "recession" also peaked. It's clear that the Global Financial Crisis of 2008 had a large part to play in these searches. Now with the Coronavirus outbreak, we can expect to see a similar trend of people scrambling to learn how to cook after years, or even decades, of relying on takeaway.
Learn from the Best
Antoni Porowski
Queer Eye's resident food and wine expert has uploaded a series of videos titled Quar Eye: Cooking Lessons in Quarantine on his Instagram. Taking full advantage of the capabilities of IGTV, Porowski demonstrates how to make simple meals (often within 10 minutes), with an emphasis on using "whatever was left at the grocery store".
Sean Brock
Specialising in Southern cuisine, this chef is offering virtual cooking classes from his home in East Nashville, Tennessee. It's essentially a one-on-one masterclass as viewers can work with him to decide what they want to learn, and then cook with him via FaceTime. As he mentions in this caption, all proceeds will go towards paying Brock's staff in his two restaurants.
Massimo Bottura
Kitchen Quarantine with Chef Massimo Bottura of Osteria Francescana fame answers your cooking questions through IGTV Q&As. He also livestreams demos of how to cook meals at home. Although captions and certain videos are in English, you're going to need an Italian translator handy for the some of these videos. Zoom cooking sesh with your Italian friends perhaps?
Cook Alongside the Chef
Chef Jorge Vallejo of Mexico City restaurant Quintonil has launched an initiative called Mete Canasta. The restaurant will deliver baskets of fresh ingredients to Mexico City homes, and provides a livestream tutorial in how to use these ingredients to cook up dishes devised from Quintonil's staff.
Vallejo states "We looked around at what other restaurants were doing—food delivery, helping farmers, offering online cooking classes, and decided to combine them all. We have to do something to help."
DIY Pasta with an Italian Nonna
Nonna Nerina lives in the village of Palombara Sabina just outside Rome, and livestreams a pasta-making class every Saturday and Sunday. For $60, you'll spend 2 very wholesome hours learning this 84 year old nonna's favourite family recipes. An ingredients list and translated notes from Nonna Nerina are provided to help you cook along at home. Nonna Nerina's sister and grandchild also pop on to be instructors - after all, Italian cuisine is about la famiglia!
Food Blogs, Vlogs & Cooking Enthusiasts
If you're looking for more advice on how to cook, you can always turn to the classic online methods. Youtube, Pinterest and of course, food blogs. Simply search up a recipe you're keen on trying out, to find hundreds of recipes, video tutorials, infographics and more.
Youtube
There are endless channels to help you in the kitchen, ranging from celebrity chefs like Gordon Ramsay who publishes a new video weekly, to the comedic You Suck At Cooking - a channel that packages recipes with hilarious editing, skits & original music.
Pinterest
Pinterest is a food blogger's heaven, with tons of recipe ideas at your fingertips. Searching a recipe will display drool-worthy photos and videos, prompting you to click on and find out the recipe.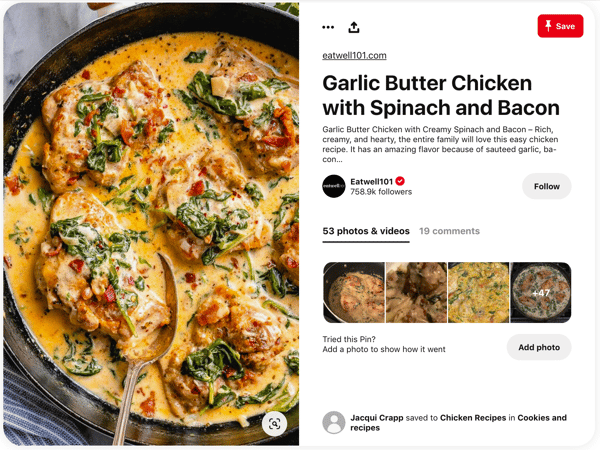 Food Blogs
There is no shortage of quality food blogs out there on the world wide web, so we'll keep our recommendations short and sweet. Spicyicecream aka Lisa Manche is a graphic designer, blogger and photographer from Sydney who the SDS team have the pleasure of working with occasionally! On her food blog, you will find simple recipes made from scratch.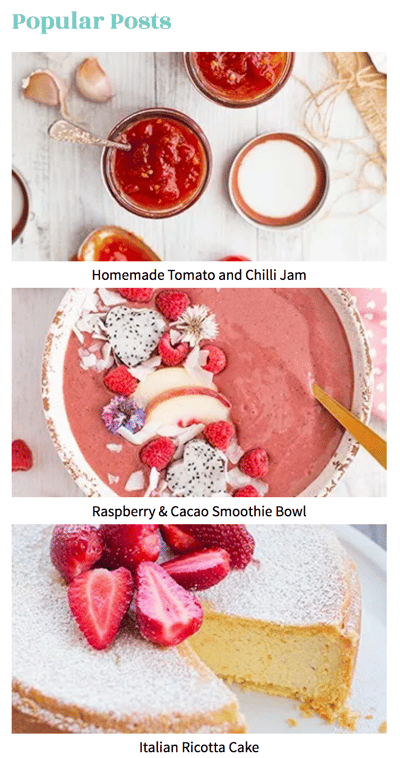 Follow our blog for the latest updates in hospitality news