Partygoers of the Sydney CBD could experience their first summer with no lockout laws in more than five years.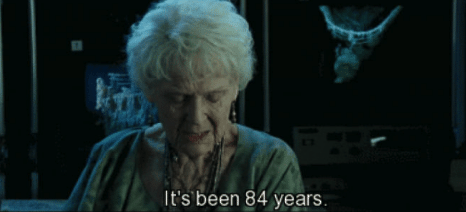 That's right, you will now be able to sweat through your shirt well into the morning without having to party at The Star or moving to Melbourne - currently Australia's number one city for nightlife.
What's Changing?
Earlier this year, NSW Premier Gladys Berejiklian conceded that Sydney's nighttime economy had suffered enough after conducting a cross-party parliamentary committee review of the infamous Sydney lockout laws, first implemented in 2014.
This change comes from public interest to reinvigorate Sydney's nightlife, initially spearheaded by Michael Rodrigues, chairperson of the Night Time Industries Association (NTIA), Managing Director and founder of Timeout Digital.
The Premier is moving to lift the 1:30am lockout curfew across the CBD entertainment precinct which is bounded by Darlinghurst, Cockle Bay, The Rocks, Haymarket and the exception of King's Cross which will still retain restrictions.
With the Lord Mayor of Sydney, Clover Moore, welcoming the announcement, the joint select committee released their official report late September which offered 40 recommendations and a full analysis on the potential losses to Sydney's economy due to the lockout laws.
The Berejiklian government is expected to abolish the lockout laws before the end of 2019.
Outcomes for Hospitality Venues
There's no doubt this new change has come as a relief to venues still operating in the CBD, with more than 160 hospitality businesses and venues having already closed in the city due to the affects of lockout restrictions and many others reporting significant financial losses.
Sydney's City Council estimated that nearly 2.5 million people have avoided Sydney nightlife due to lockout laws between 2014 and 2018 - a potential loss of $1.4 billion to the economy.
It's obvious to see where this will benefit venues - longer trading hours and an increased interest in nightlife will (in theory) lead to a larger bottom dollar for venues, more jobs for the industry and more opportunity for growth.
Next Steps
The review of Sydney's lockout laws is the first big step towards the city reclaiming its spot as Australia's nighttime entertainment destination - it's no secret that Sydney wants to beat Melbourne so bad.
In terms of nighttime offerings - we can get there, we just have to be willing to go all in to turn around the stigma surrounding Sydney CBD nightlife that has been created over the last five years.
We're not only talking about rebranding Sydney's entire city's nightlife industry, but also competing and catching up with a city who already has its eyes set on becoming a 24/7 entertainment destination.
Melbourne Isn't That Good
Melbourne has its obvious benefits with its lack of lockout laws (we get it), hipster foodie options and excellent public transport, but what does the city really offer? Please someone give me three things I can't do in Sydney.
I did a Google search for the 'top things to do in Melbourne CBD' and I just want to highlight my personal favourites below:
The Coffee is Better
"As voted by 1,000 people on Booking.com."
So, I've watched enough Mindhunter on Netflix (go watch) to know the common behaviours of a psychopath. Leaving a rating for a $4 coffee on Booking.com with free wifi is definitely one of them.
'The coffee is better' is the number one thing I hear from acquaintances in Melbourne. What, are you the Matt Preston of coffee? Are you receiving some sort of solicited coffee shipment from Costa Rica that no one else knows about?
If I (could) grow a beard, create a pop-up coffee shop in Melbourne and secretly switched the coffee with some magic from McCafe, none of those wankers would know the difference.
Ride a Tram
You know a city is boring when Timeout has to put this on their Melbourne 'bucket list' in the Top 20. Yes, a bucket list as in this is a must do if you visit our special city.
Are you serious Melbourne? I can think of 20 things to do on my couch that are more interesting than this (let's not go there).
Have you caught a thing called a train before? Well gosh, you could say it's a lot like that BUT you usually have to stand up because you're all squished in like sardines and you'll run the risk of stepping on some woman's foot early in the morning because the breaks are ruthless and you'll accidentally step back on her and she'll start bleeding and you won't know what to do (true story from the city of Sydney, you're welcome).
Check Out the Street Art
You mean graffiti right? Listen, I grew up in a place called Woy Woy so it's going to take a little more than some wall drawings to impress me.
Have you seen photos of Melbourne's street art? Well then you've seen it. I'm sure if you walk down the wrong alley in King's Cross you'll get your share for the week.
We've Got This, Sydney
Sydney is back on track after being the butt of too many lockout jokes for too long. The future looks bright for hospitality venues and business, as well as Sydney's live music and entertainment industry.
If for some reason this review goes poorly and we don't see the end of the lockout law era, we will always have the memes.