It's not New Year's Eve without a splash of sparkling! From the rich and complex aromas of Champagne to the fresh lightness of prosecco, we all love a bit of bubbles for the big day.
Prosecco is the sparkling wine of choice when it comes to crafting cocktails such as the Bellini or the Spritz because of this lovely light aroma. It's also quite a bit easier on the wallet to experiment with different mixes compared to a pricey bottle of French Champagne!We've gathered a list of luscious cocktails for you and your NYE crew to play with. Get mixing!


Top 10 Prosecco Cocktails for NYE


Let's start with a simple one that looks fantastic for the 'gram. Muddle mint leaves, raspberries & bitters together with simple syrup. Top with prosecco and presto! You've got a gorgeously refreshing cocktail on your hands.
A sweet & tart crowd-pleaser. Add equal parts tequila, Cointreau & simple syrup to freshly squeezed lime juice. Top the mix with prosecco and a lime wedge garnish in a salt rimmed glass.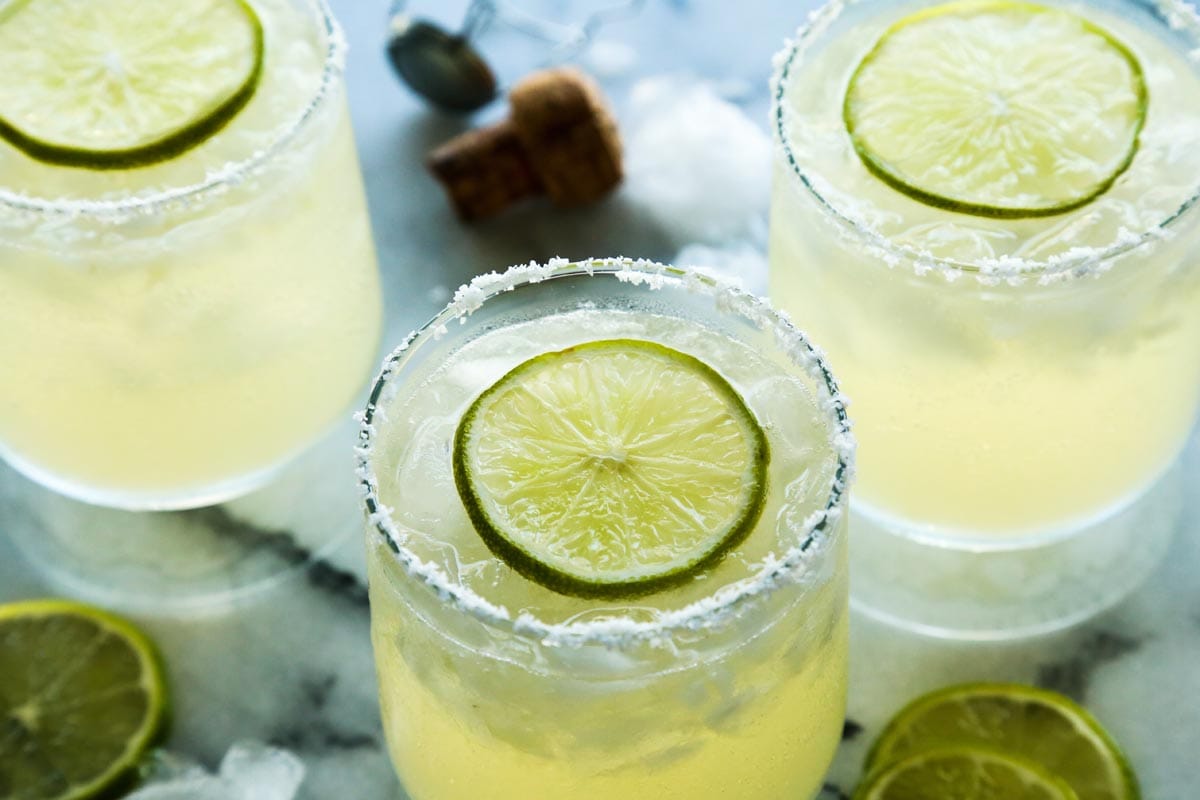 3. Sgroppino
A Venetian delight, this frothy cocktail combines lemon sorbet with vodka & topped with prosecco. Go wild with experimenting with different spirits & sorbet flavours! Great combos include gin with strawberry sorbet and Campari with blood orange sorbet.
For those who love a floral number, add 30ml of gin to lemon & lime juice and finish with a splash of elderflower cordial. Fill up the remaining 2/3 of the glass with prosecco and garnish with a mix of berries.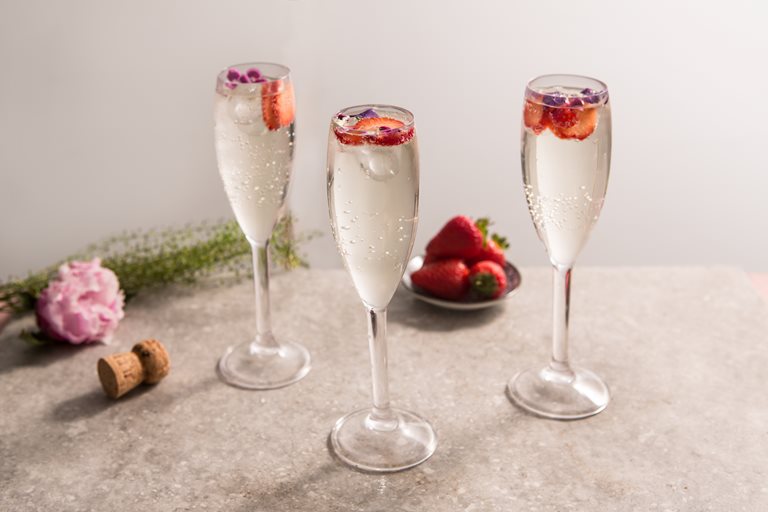 Add a twist to the classic Bellini cocktail by combining ginger simple syrup to peach puree & prosecco. To make the simple syrup, peel and grate 1/4 cup ginger and add in a saucepan with 2 cups sugar & 2 cups cold water. Bring to boil and stir until the sugar dissolves, the strain & discard the ginger pieces.
Combining a couple of the most popular summer drinks, the Aperol Mimosa will win everyone's hearts. Combine 20ml of both Aperol & orange juice into a glass and top with prosecco. Couldn't be easier!
Still loving the millennial pink? This one's for you. 50ml of both Gordon's Pink Gin & lemonade, topped with prosecco and lovingly garnished with sliced strawberries.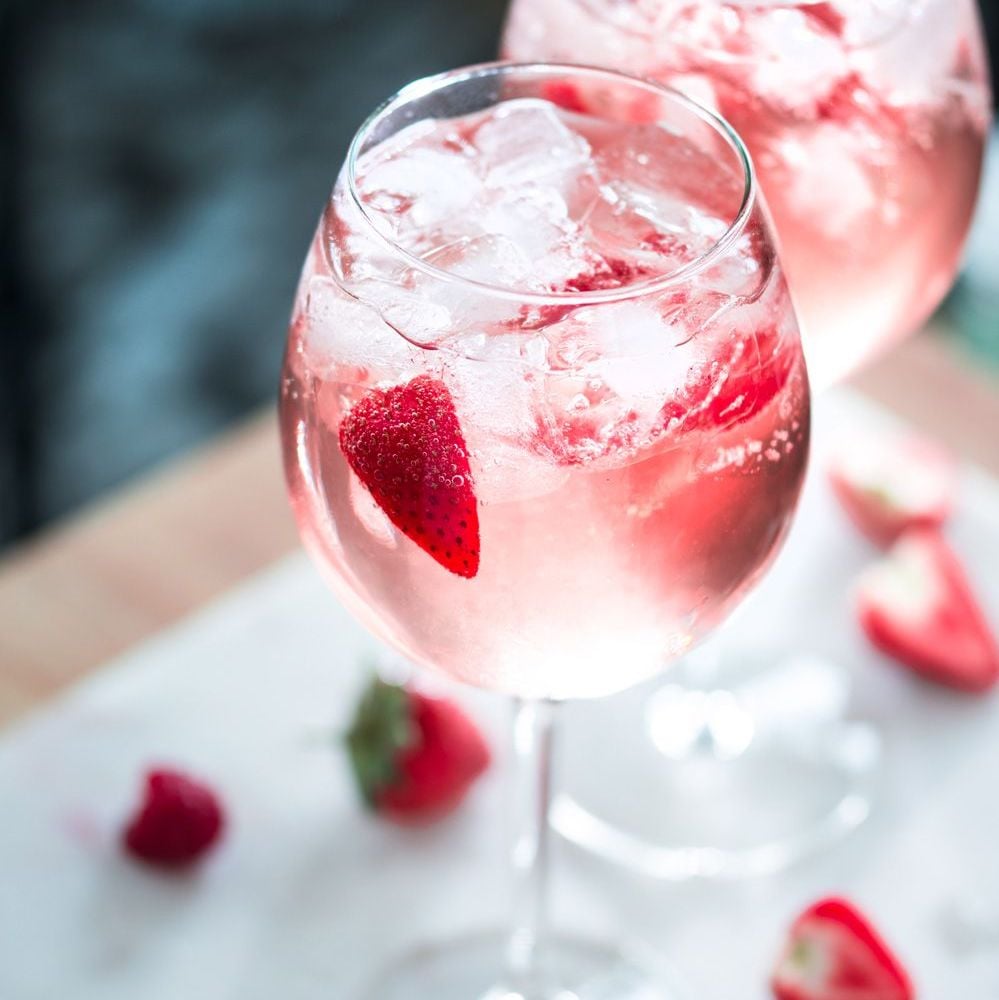 Mix up a big pitcher to share, everyone's going to want a piece of this. For 6 servings, combine 1/4 cup limoncello with 2 chopped nectarines & a cup of raspberries and leave in the fridge for an hour for the flavours to meld. Add in 2 cups white cranberry juice and 1 bottle of prosecco.
9. Sbagliato
When a busy bartender mistakenly uses sparkling wine instead of gin in a Negroni, you get the happy accident that is the Sbagliato - "mistaken" in Italian. Mix together 30ml of sweet vermouth, Campari and prosecco to an ice-filled glass for a spritzy alternative to the strong Negroni.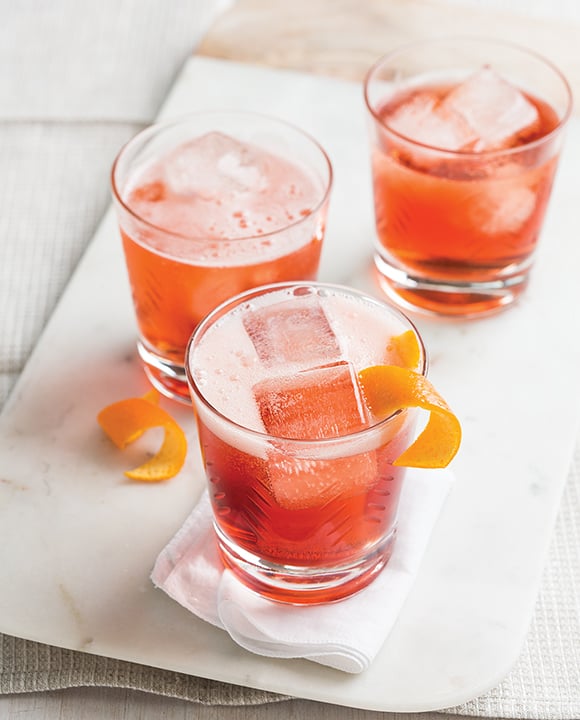 10. Bubbly Mary
The classic hangover cure of a Bloody Mary combined with the effervescence of prosecco. Whip up a jug for New Year's Day brunch. For 6 serves, stir prosecco together with a cup of tomato juice, 1 tsp Worcestershire sauce, 1 tsp lemon juice, Tabasco sauce, drained bottled horseradish, salt & pepper. In need of an extra kick? Add a splash of oyster liquor!
Have a fabulous New Year's Eve, drink responsibly and most importantly stay tuned for 2019 as the Sydney Design Social Blog gets BIGGER and better than ever!