Canva is like the iMovie of the graphic design world - it's super accessible, easy to use and you can create some simple content without having much design experience.
One of the biggest draw cards for Canva as a design tool for content creators is that it's completely free to use and sign up, with plenty of templates and free to use images to create simple artworks, including custom sized designs and templates for future use.
While Canva is great for quick, simple jobs, the interface and tools available have a creative ceiling and can let you down in terms of freedom. Going from using the Adobe Suite to a program like Canva, you'll notice there are a lot of things you simply can't do (the software is free to use after all).
Pros & Cons
Pros
Free to use
Accessible/user friendly
Generic and custom templates
Useable for quick jobs


Social Media tiles
Facebook covers
Instagram stories
Cons
Lack of necessary creative tools
Layering can be confusing and annoying
Creative ceiling
Would not use for

Venue posters
Menus
Large print jobs
Canva isn't perfect, but here are some insights and tips so that you can use it to it's full potential when creating simple graphic artworks.
Templates for Every Occasion
Canva's core offering is its large library of free templates, readily available for you to add info and upload to socials in a matter of minutes.
Not sure where to start? There's a template for it.
Even if you don't find exactly what you are looking for, Canva's library of templates can be a great source of inspiration for your design. Perusing the number of layouts, fonts and elements will give you a sense of what you want to add to your design, and when you choose a template you can just as easily delete or add new elements as you please.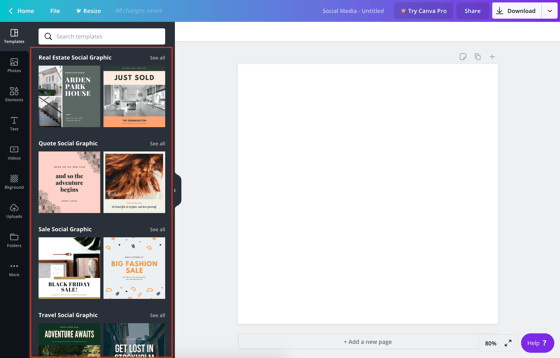 Utilise the search bar at the top of the Template column to narrow your search when looking for something specific i.e. a post about upcoming sport, or perhaps an event such as Valentine's Day or New Years Eve.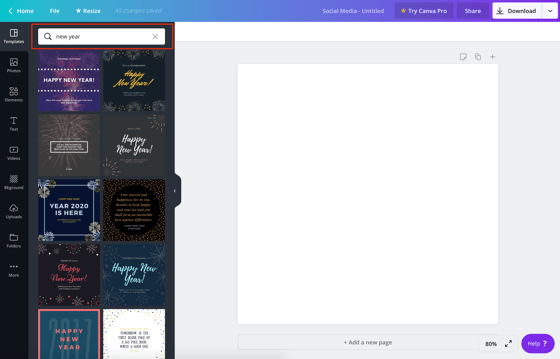 Free Content
As well as Canva's extensive library of templates, they also offer a number of free illustrations, icons, gradients, charts, frames and GIF stickers.
While most templates include elements already, it's a great way to add further depth to your graphic.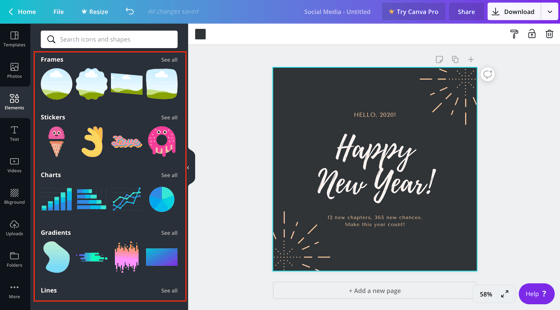 The Details
A downside of Canva when compared to the Adobe Suite is the lack of detail or precision you can add to a design. While auto-snap grid lines do their best to align everything, it can sometimes be difficult when you have multiple elements on the same page at once.
Make sure to utilise all the options on the top tool bar where possible to add as much polish as you can - perfectly centre your items using the position tool, group items together to maintain a specific layout, and lock items in place when you've got them right so you can focus on other elements.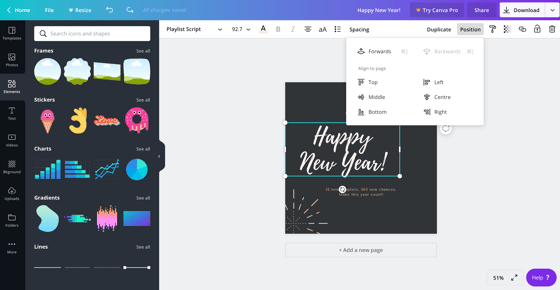 Look...some things you will have to do by eye - best practice is to use these tools to their full extent and always get a second opinion before you make anything public.
Adding Images and Content
Canva offers more free content in their Photos and Backgrounds categories but you can also add your own images to Canva.
As well as generic photography, a fun thing to play around with are PNG images. There are plenty of free PNG websites that let you download elements that add depth to your design.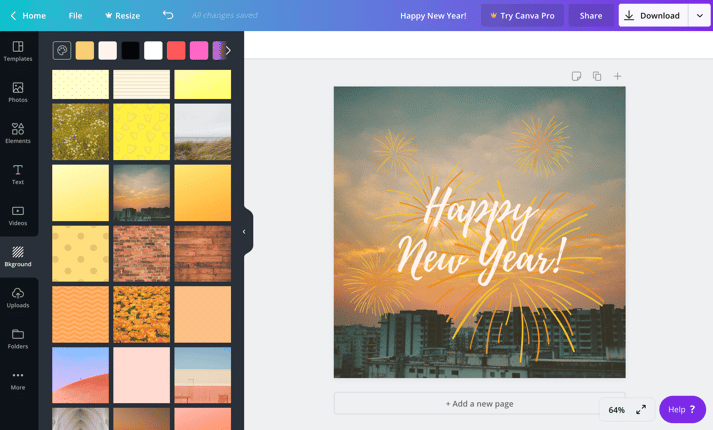 Canva is as good as it comes for free-to-use design tools on the market. It's a great first step for someone with little design experience and can be a handy tool when you're in a pinch for something quick and simple on social media.
Canva has it's limitations in terms of creative freedom, so it's important to use everything it has to offer the next time you're creating a design.