Think outside the box and make your stories unique with these 6 useful hacks to take your Instagram stories to the next level.
1. Make a Custom Collage
Definitely a time saver and a game changer to showcase a number of photos on one story.
Take a photo with your Instagram camera – this will be your background

Exit the app and go to your Camera Roll

Find a photo you want to add and 'copy' the photo by pressing the bottom left function button and clicking 'Copy Photo'

Go back into Instagram where your background is still sitting. You should get a popup that says 'Add Sticker' with the photo you just copied from your camera roll.

Drag, resize and add as many photos as you please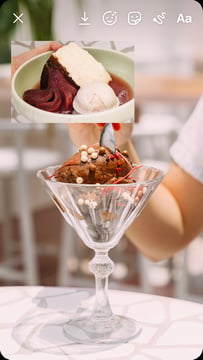 2. Add Post to Your Story (with a Background)
Adding your post to a story is pretty simple - just click the paper plane icon under your post and click 'Add Post to Your Story' at the top of the list. What annoys me about this is the background is always super boring, BUT with a bit of finesse, you can create a custom background to go behind your post.
Find a photo you want as your background - resize it to fit Instagram stories (1080px x 1920px)

In Photoshop or any other photo editing software, you want to 'cut' a small circle or square directly in the photo - it doesn't need to be perfect as your post will end up covering this hole

Save the image as a PNG - you want to make sure there's no background behind this photo so you can see through it once it's in Instagram. Send this image to your phone.

On Instagram, go to the post you want to add to your story - press the paper plane icon, then press 'Add Post to Your Story'

Once you see your story, exit Instagram and go to your Camera Roll

Copy the background you create which is in your Camera Roll - go back to Instagram and press the popup which appears called 'Add Sticker'

Resize your background until it covers the full screen

Can you see your post through the hole you made in the background? Click it and your post will become the front layer! Resize 'til you see fit.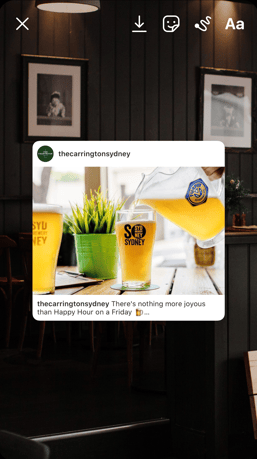 3. Solid Colour Overlay
Something else I've never used but could be used to give a sneak-peak of an upcoming event or product.
Take a photo with your Instagram camera – this will be your background

Click on the Drawing Tool and select a colour you want to go over your image

Tap and hold in the middle of your image with the Pen Tool selected and the screen should change to one uniform colour

Use the erase tool to reveal your original image underneath
4. Animated Background Overlay
One step further to the hack above is having a moving background that you can write over the top of. While you can use any video from your Camera Roll, this also works well with GIF's in Instagram.
Take a photo of anything with your Instagram camera – this image won't be used so don't stress about what it is

Go to the stickers tab at the top and find a GIF with lots of moving parts – I searched for 'Diamond' and chose on of those as my GIF

Resize the GIF so it fills the entire screen

Save this to your Camera Roll by clicking the Save button at the top

Go back to your Instagram camera and upload the newly saved GIF from your Camera Roll

Select the Drawing Tool and choose the Pen Tool

Select an overlay colour then press and hold the middle of the screen to fill it with that colour

Using the eraser tool, write something to reveal the moving image in the background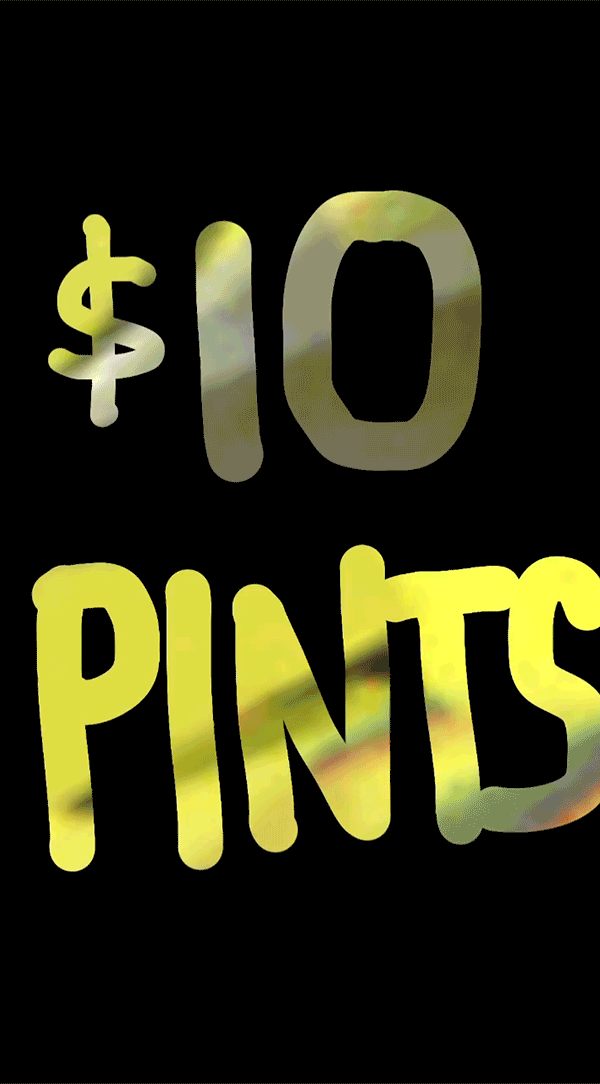 5. Make Your Imported Photos Sharper
When importing photos from your Camera Roll into a story, Instagram tends to compress them based on how the photo is cropped.
One way to make your images slightly crispier is to crop them in your Camera Roll first before importing to stories.
Next time your uploading a photo from your Camera roll, try cropping using the 9:16 format.
6. Add Hashtags to Your Stories (and Hide Them)
Adding hashtags is a great way to boost your stories chances of getting seen on the Explore Page and can increase views. The downfall is that they can be distracting and break up the flow of your story. Here's how to add then hide hashtags in your story.
Open you Instagram camera and take a photo/upload one from your Camera Roll

Press the text icon and add your hashtag

Find a space on your photo that is fairly close to a uniform colour that you could hide your hashtag in

Click on your hashtag and press the colour dropper tool, then select the place where you are going to hide your hashtag

Resize your hashtag until it's as small as possible