Food delivery platforms have responded with initiatives to help support the hospitality industry and reduce the risk of transmitting COVID-19 while still conducting business.
As fines have been introduced to those who break social distancing guidelines, and food hoarding has resulted in the lack of staple ingredients at supermarkets, many people may find themselves looking to order food delivery during the pandemic.
UberEats
This food delivery giant has announced they are making $5 million in funding available for independent restaurants across Australia and New Zealand. This will allow restaurants to deploy promotions to attract customers. They also announced a variety of other initiatives including:
Menulog
DoorDash
Deliveroo
Are Food Delivery Apps Doing Enough?
The delivery giants have been criticised for not doing enough to help the hospitality industry. Not-for-profit Chapel Street Precinct Association has released a media statement describing UberEats' response as a "red herring" due to the exorbitant 35% commissions. They have called for UberEats to slash their commission by at least 50% in order for both the hospitality and food delivery business to survive.
This sentiment has been shared via a petition on change.org titled "Food delivery giants should HALVE their restaurant commissions during coronavirus pandemic". Started by journalist Ben Fordham, he states "The business model of the food delivery giants relies solely on the hard work of our restaurants and cafes. Without them, they don't exist." The petition currently sits at 43,000+ signatures and calls for 50,000 total.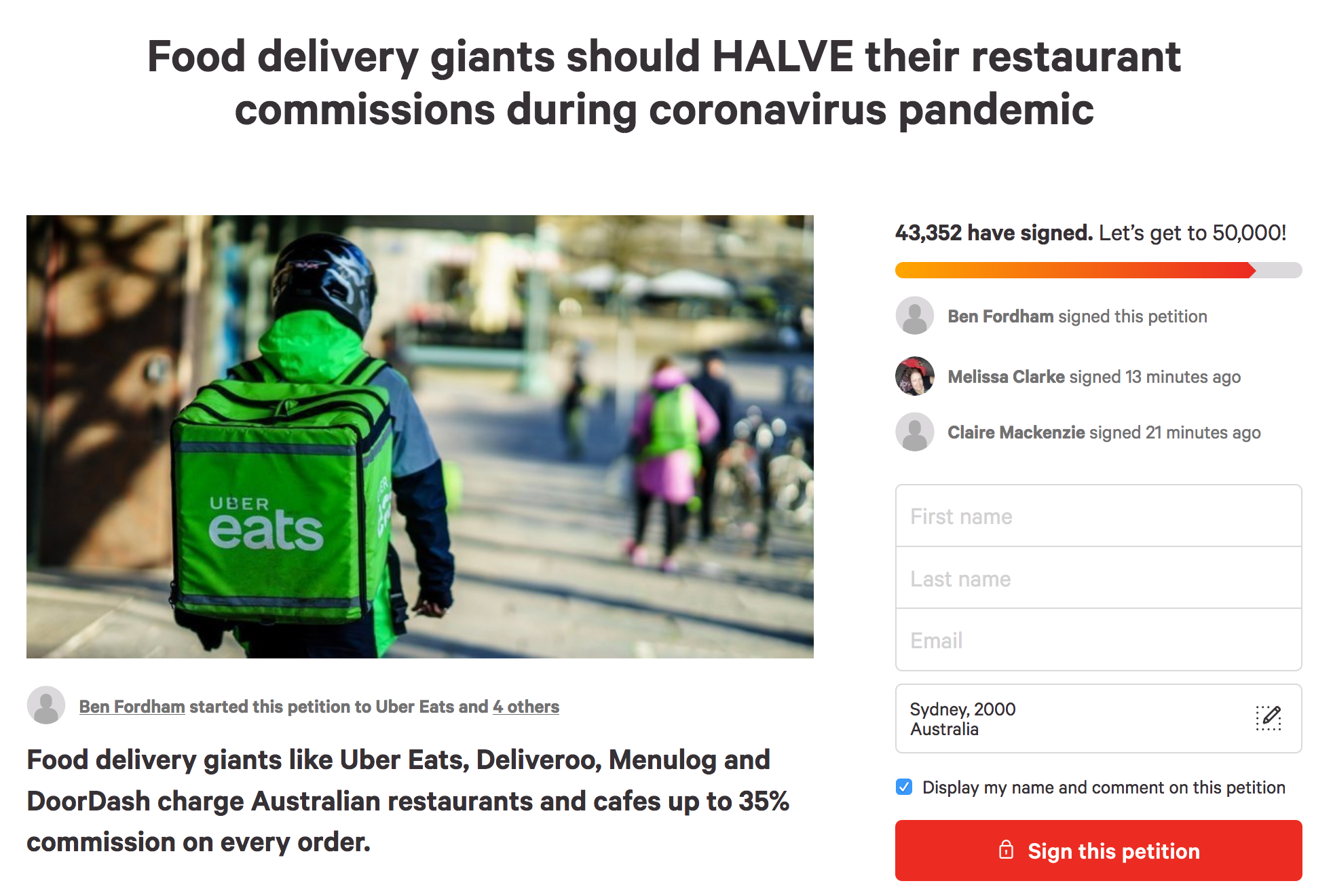 Ordering Directly From Venues
Another option to help support restaurants & cafes is to order directly from the venue. This means no commission fee would be payed to a third party. In these instances, venues are offering delivery by their own staff members. Delivery varies between different restaurants, with the majority offering delivery to nearby suburbs. Some venues are offering free delivery for ordering over a certain amount, and some are offering free delivery for any orders to really incentivise customers.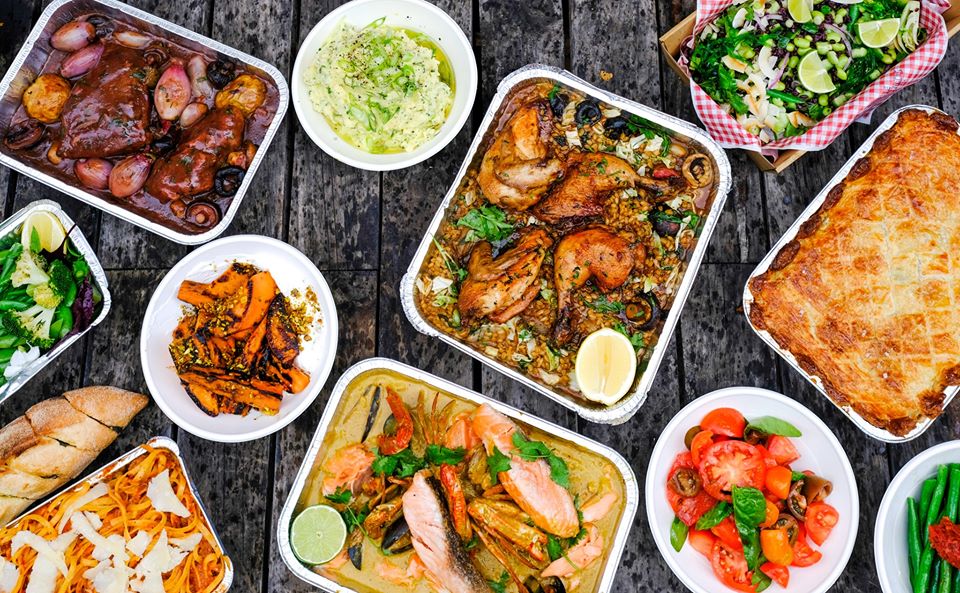 The Grounds of Alexandria are delivering both ready made meals as well as fresh grocery boxes to select Sydney suburbs.
According to the NSW Government Food Authority, there is no evidence to date to suggest that food is a source or route of transmission of the virus. However, be cautious when receiving your food delivery and always wash your hands thoroughly with soap before eating.
Follow our blog for more updates.