If you haven't already lost track of what day of the week it is, iso-life does that to you, you will know that it's nearly the weekend. Normally you might head out for a couple of drinks with your colleagues on Friday night, catch up with friends for a night out on Saturday and wrap up the weekend with a long lunch on Sunday.
Well, since Monday 23 March all bars and restaurants across Australia were forced to temporarily close down to prevent the spread of COVID-19, so it's safe to say that this weekend is going to look a bit different.
In an attempt to help bars & restaurants to continue to make money, Liquor & Gaming NSW agreed to temporarily allow venues to sell alcohol for consumption at home. Subsequently, a number of bars around Sydney are now selling takeaway cocktails, wine and beer online, over the phone, or at their doorstep. This means that you, my friends, are able to continue to drink in style while wearing your PJs, all while simultaneously supporting small and local businesses. We'll take that as a win.
We've rounded up our top picks for you to enjoy on the couch this weekend and hey, why not make it a party and invite your friends to virtually drink with you, coz #socialdistancing.
PS40
PS40 is not only amongst the top 100 bars in the world but has for long been considered one of the trailblazers in the Sydney bar scene, especially for their big focus on non-alcoholic drinks. Now the guys have launched the 'Sofa Series, offering a selection of pre-batched cocktails delivered to your door. Choose from Lunar Festival, Raspberries + Cream, Breakfast Negroni and Jean Claude Pandan.
They require a minimum order of 500ml but will deliver it to your door and the cocktails have a 1 month shelf life. Just slide through their DMs to order!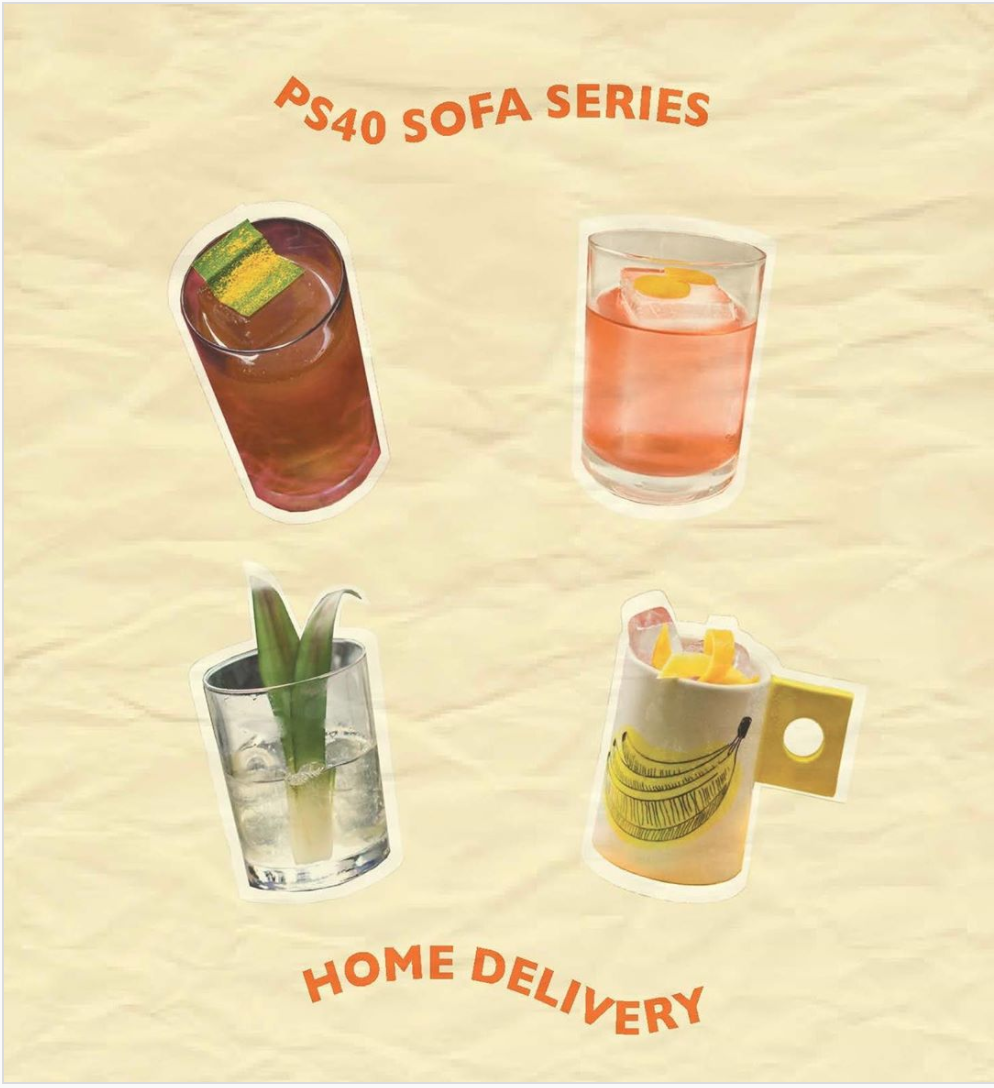 Image: @ps40bar
Continental Deli
The Newtown cocktail bar has always been known for serving delicious cocktails in branded tins but they are now offering a selection of tinned cocktails online, allowing you to sip on a Cosmopoli-tin, Mar-tinny or Negroni safely at home.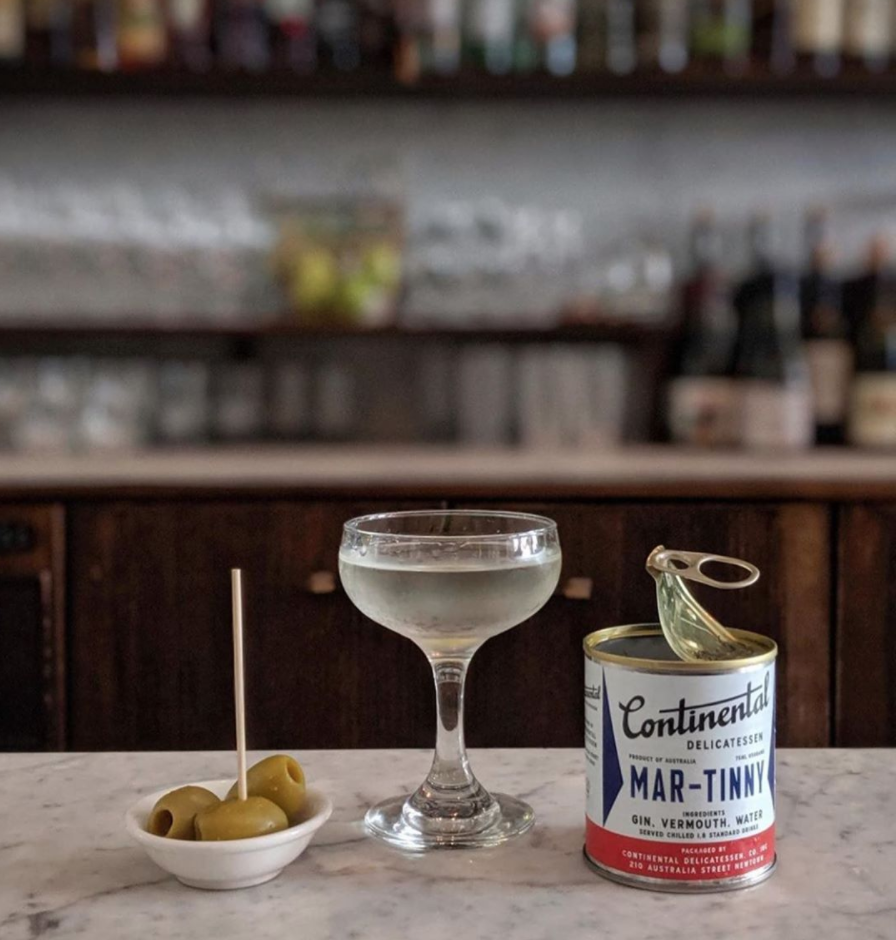 Image: @continentaldeli
Love, Tilly Divine
This Sydney wine bar are selling their entire wine list at retail prices for contactless pickup between 3pm and 5pm Monday-Saturday. Email them on tilly@lovetillydevine.com to pre-order.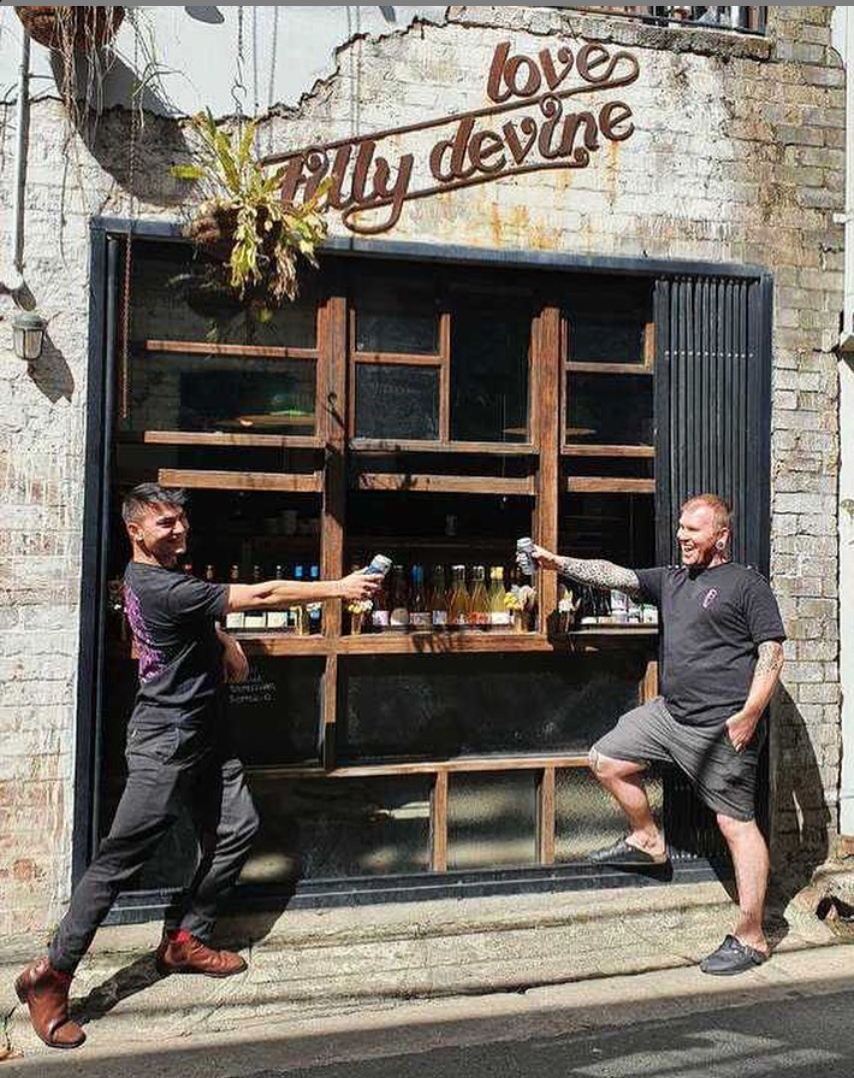 Image: @lovetillydevine
Isabel
The relatively newly opened bar in Bondi are selling highball kits and cocktail kits for 2-3 people. You do have to add your alcohol yourself, but they provide the ingredients. The selection includes "A Fancy Espresso Martini" and they offer home delivery (Eastern Suburbs only) and pickup.
Young Henrys
For all beer drinkers out there, Sydney's favourite brewers are selling beer (#quarantinnies), gin and merch online and are offering free delivery for orders over $65.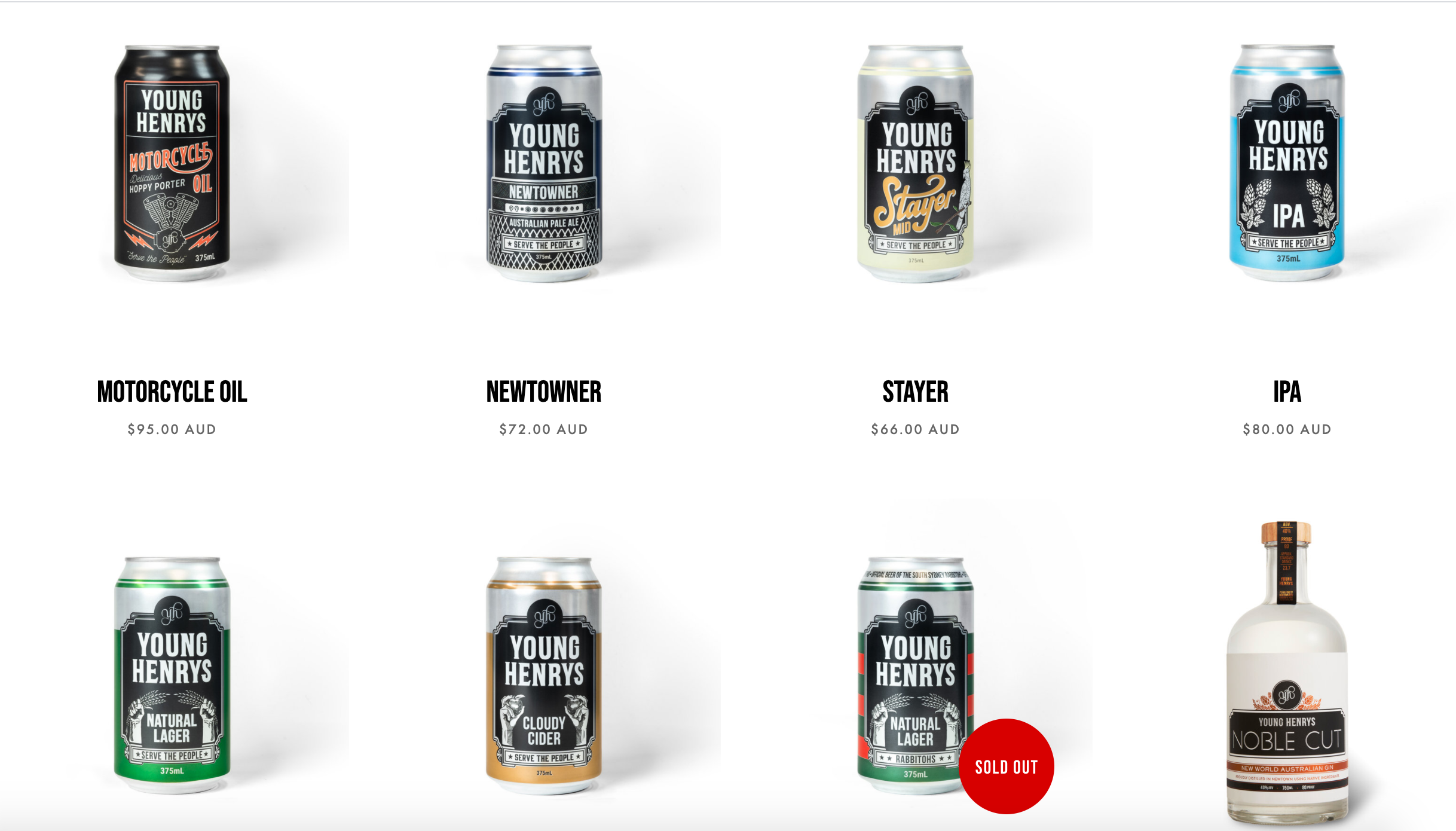 Image: Young Henrys
The Roosevelt
The premier Potts Point cocktail bar has introduced The Roosevelt in Your Room, offering a takeaway cocktail experience. The cocktails are $15 each or $75 for 700ml and if you don't have a cocktail kit at home, they'll lend you one of theirs for $20! The team is currently just delivering in the nearby suburbs but pick up is available.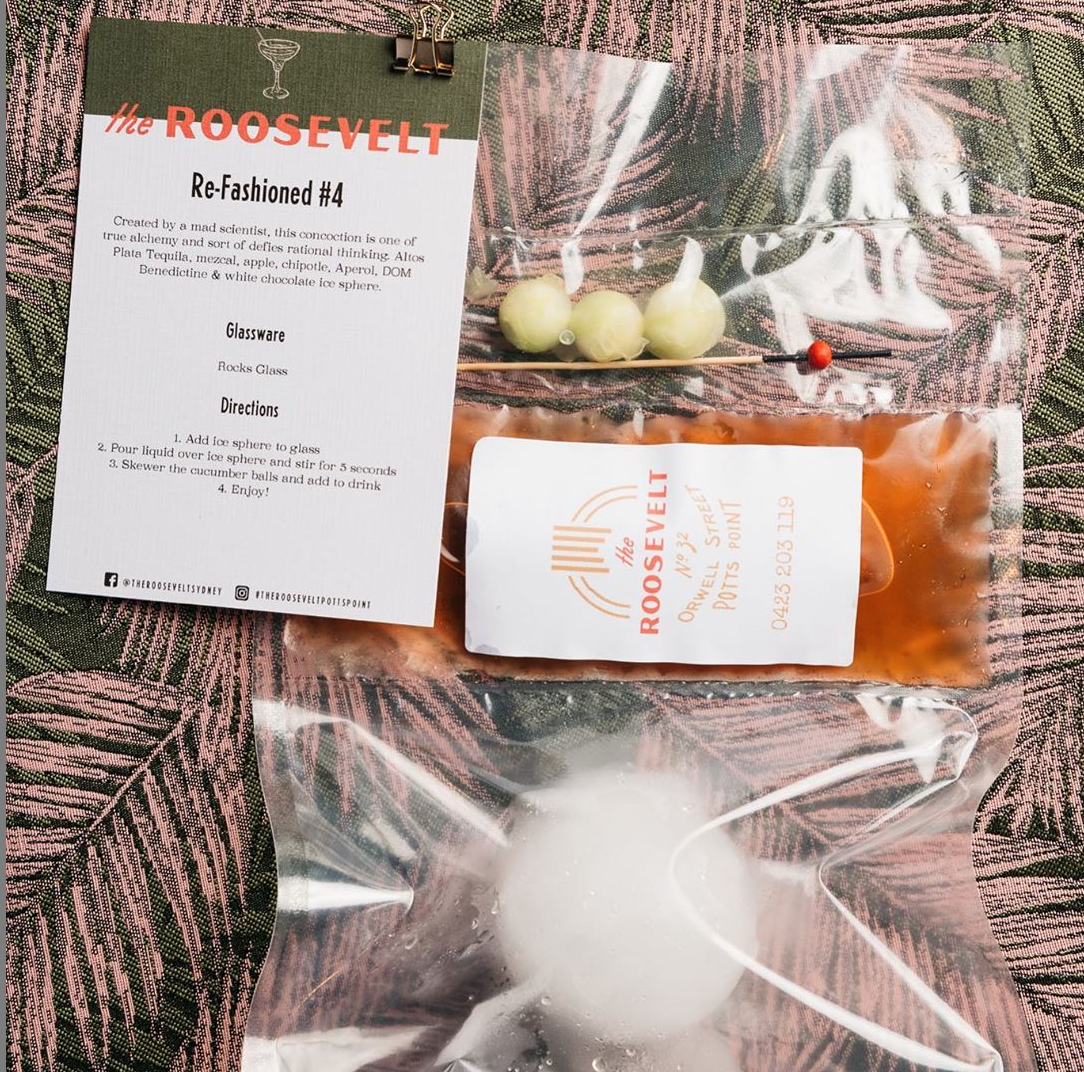 Image: @therooseveltpottspoint
Drnks
Drnks is not a bar but we've included it anyways as it's a pretty great (albeit somewhat boujee) online store with a selection of sustainable, organic and biodynamic wines, craft beer and not-your-usual-backbar-spirits. They offer same day delivery and free delivery for orders over $90.
We're living in crazy times and most of us are confined to our homes, but it doesn't mean we have to live on 1-minute noodles and lukewarm beers. Let's do what we can to support Sydney's hospo scene and enjoy a couple of top-notch beverages at home over the weekend!