The Australian hospitality industry has been shook by the recent temporary closures of all venues across the country as of 23rd March, 2020.
Australian Federal Parliament have taken drastic action to help reduce the spread of coronavirus - the most recent laws implemented being the closure of non-essential services, including pubs, bars and clubs.
We've already seen the ripple effect this has had on the industry, with casual workers queuing up around the block at Centrelinks across the country and venue owners doing their best to keep their businesses afloat.

Environmental Turbulence
With any business comes the threat of environmental turbulence, in definition being the combined measure of changeability, instability, and predictability of events occurring in the industry.
It's safe to say the hospitality industry is currently turbulent.
Venue closures were always imminent during this pandemic - while the coronavirus made the industry slightly turbulent, venue closures were predictable and allowed owners to forecast changes to their operations.
What wasn't predictable was the rate at which these closures occurred. Over the span of a week, venues went from social distancing in venue, to limiting their guest numbers drastically, then to a full lock-down closure.
The unpredictability of these changes in the industry has undoubtedly left some venues flat-footed, with further uncertainty about when venues will reopen.
This begs the question - how do hospitality venues generate revenue during this troubled time?
Thinking Outside the Box
Venues and industry leaders around the country have already taken matters into their own hands. While these strategies aren't relevant for all venues, they are a good starting point for businesses looking to change their core service and find different methods to produce business.
From Gin to Sanitiser
Distilleries around Australia have shifted production from crafting spirits to bottling their own hand sanitiser to help growing demand across the country.
Leading the way is independent Sydney distillery Archie Rose, who have had to temporarily close their bar and distillery tours due to the current pandemic.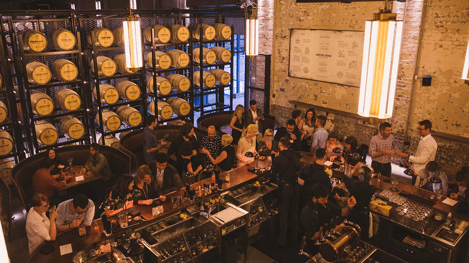 With their first batch currently sold out, Archie Rose focussed their production efforts to making hand sanitiser, not only to help bolster supplies nationwide but also keep as many of their full-time staff employed (you can sign up here to be notified when it's back in stock).
Other Australian distilleries have also jumped on board to supply ethanol for sanitiser production or making their own similarly to Archie Rose, including Bundaberg Rum (QLD), Beenleigh Rum Distillery (QLD), Manly Spirits Co. (NSW), Earp Distilling Co. (NSW), Brix Distillery (NSW), and Illegal Tender Rum (WA) to name a few.
Takeaway Menus
One of the most popular moves by venues so far - venues are altering their menus and opting for a delivery service so people can enjoy their favourite pub feeds from home.
Uber Eats are also currently waiving setup fees for venues to start delivering through their app.
Takeaway Alcohol
In an effort to keep businesses operating, the NSW Government has lifted licensing restrictions on venues, allowing them to sell alcohol for takeaway or delivery.
While this may be a small win, it provides a great way for venues to get their loyal customers and locals to support their business.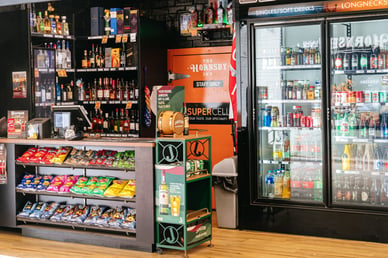 Gift Cards
Gift cards are an easy way for regulars to show their support in return for food and beverages once venues are able to operate at a normal capacity.
Alternate Services
While takeaway menus are gaining popularity in venue, here are some other services being offered in the industry.
Nakano Darling are selling frozen packs of their popular Karaage Chicken and Gyoza so you can take home and cook it yourself

Pizza Autentico in Surry Hills has opened an Italian pantry of dry goods using their supply lines
What You Can Do to Support Venues
It's not the best feeling driving past your favourite pub after work, now lifeless in the wake of this pandemic.
It's the small things that will mean the most to these venues over the coming months:
Check on social media and show your support if your favourite venue has made a statement regarding their closure - they're just as devastated as you are and your support will mean a lot
If they have a takeaway menu or alternate service, consider taking them up on their current offerings. They don't expect you to eat out every meal - but if you're getting takeout on the weekend, check out one of your locals
Buy a gift card for family or friends if they are on offer - think of it as a little donation that you'll get back once the venue is up and running again
The last thing you can do is be there when they reopen - it's going to be one hell of a party.