Your brand can be anything you want it to be – playful, modern, elegant, old-school, or even sassy! But how do you make your brand stand out from the crowd, when there are so many brands trying to make themselves different in a cluttered marketplace? One simple way is by using illustration.
Illustration has a unique way of communicating a message. It can help add clarity and communicate overly complex ideas. It can visualise abstract concepts in a way traditional photography can't do.
The look of your illustration is important but it's also about how it makes the viewer feel and how they connect with it. It can capture the values and personality of your brand. That is the power of illustration.
If you're wondering how illustrations can help your hospitality or food brand – let us show you through some examples.
Illustrations give a unique, memorable touch to a brand
When you use illustrations throughout your brand identity, the audience has something distinct to associate your brand with, making it much more memorable.
When we designed the Apollonia bar branding, we incorporated custom illustrations to really set the brand apart from others. These illustrations were also used in their signature cocktails to further bring a truly creative and notable element to their offerings.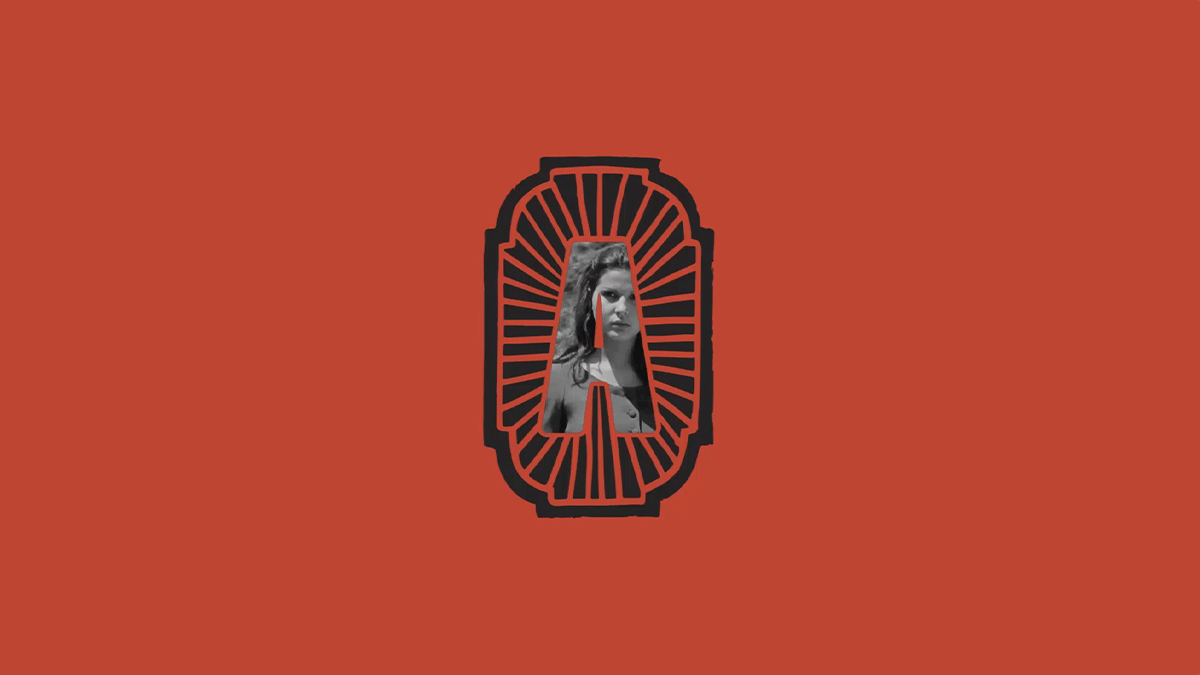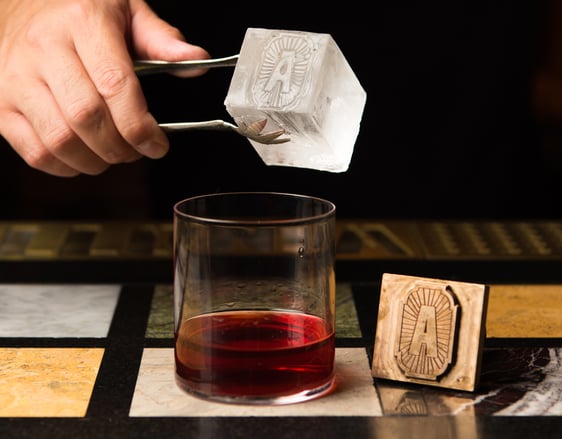 Illustrations can make your brand more playful
If you're wanting to spice up your branding but don't want to overdo the elements, you can just incorporate a simple illustration that reflects your brand's values.
Below is an example of how we used illustration in a minimalistic way for Doppio Doppio Coffee House to show consumers what they're all about in a glimpse.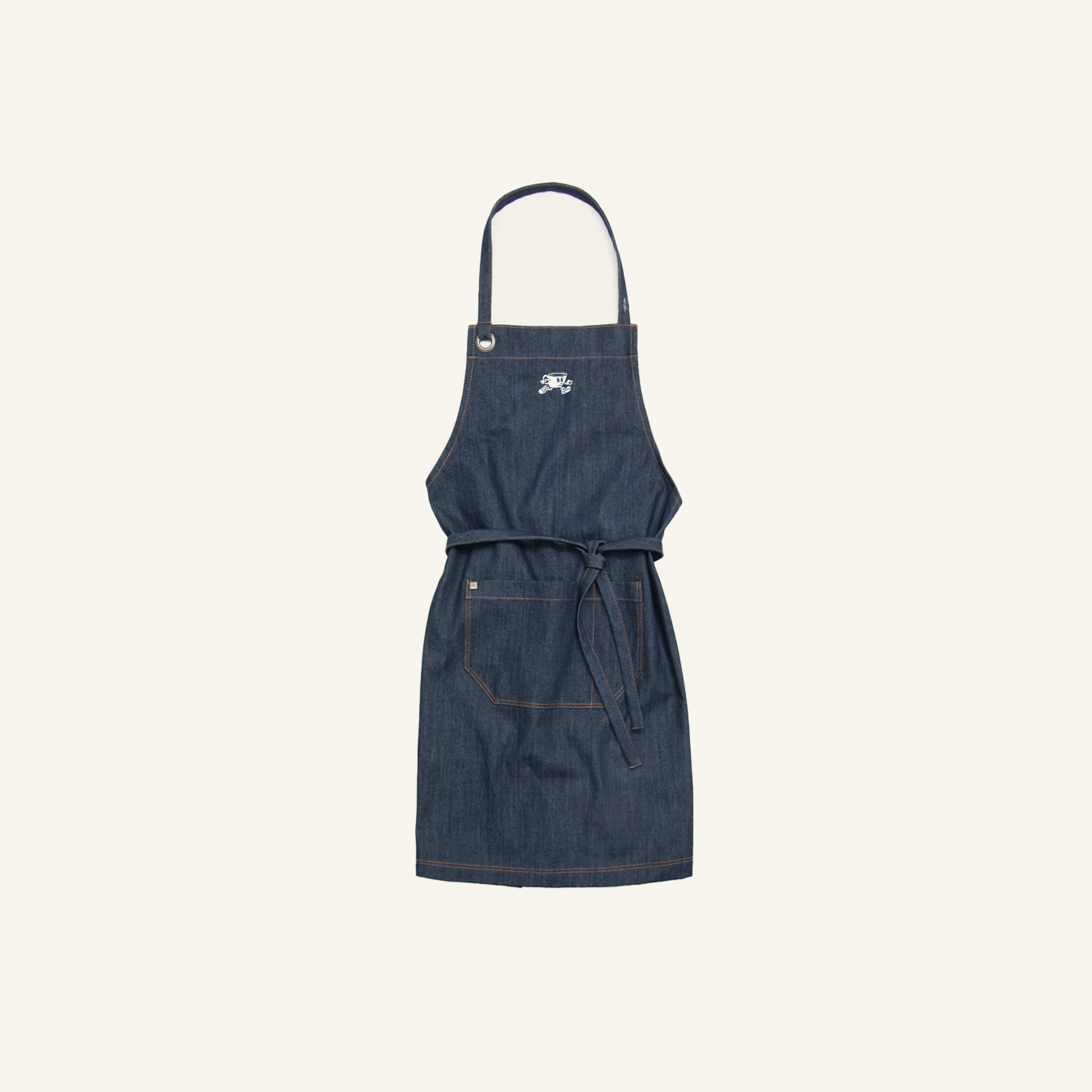 Illustration can instantly grab your audience's attention
Marketing material is generally used to communicate important information about events, specials, and other updates, which can easily be overlooked if they don't stand out! With the use of colourful illustrations, your marketing material can instantly grab the attention of passers-by and get them interested in your message.
Here is an example of some posters we created for The Bank Hotel to promote some events they held throughout a month.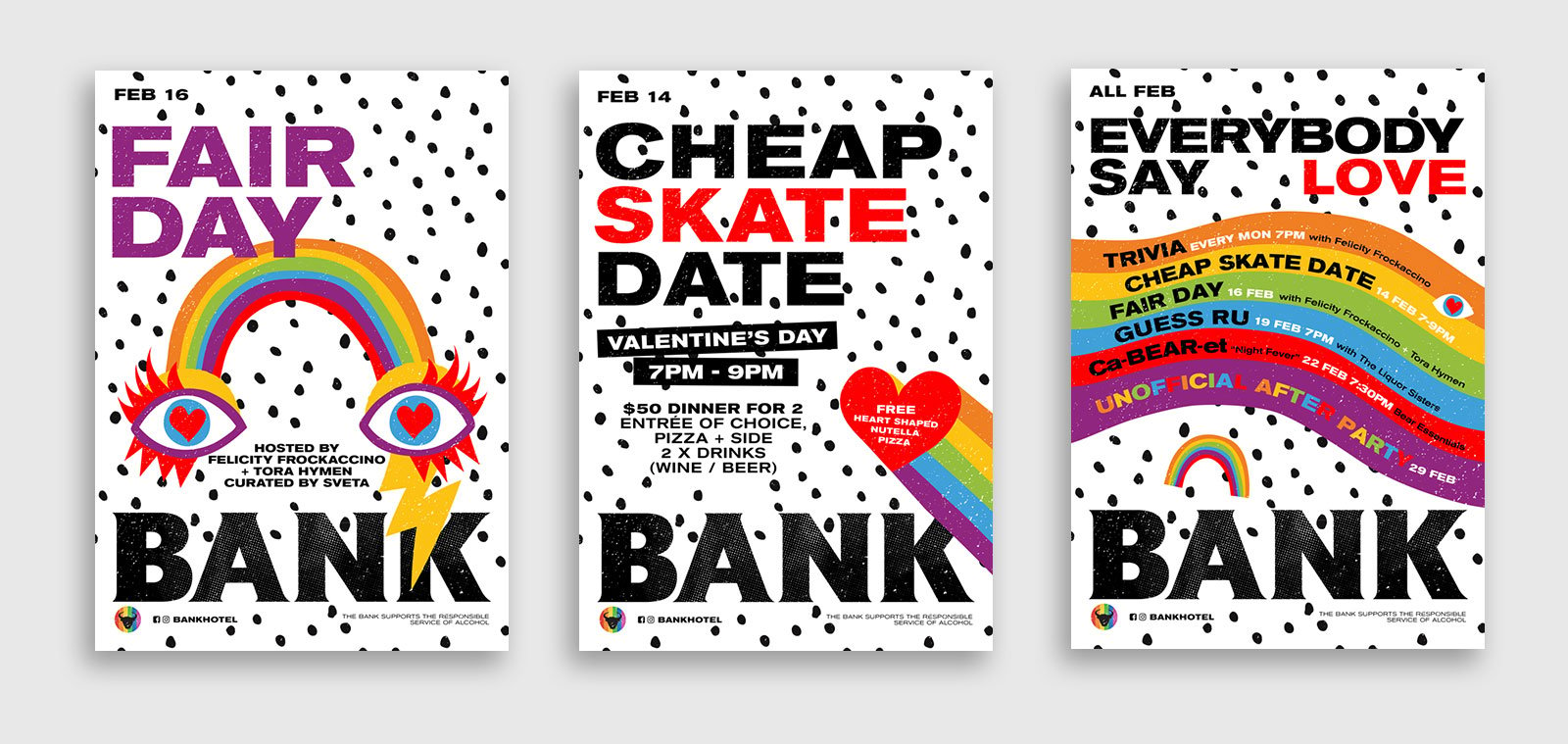 Illustration can teleport your audience
Illustrations allow you to give life to both imagined and realistic scenes, which can transport the audience to another dimension – something that typography and colour alone may struggle to achieve.
We designed these wine bottle labels for Prince of York, where you can just about taste the fun, fruit and disco before you even crack open a bottle.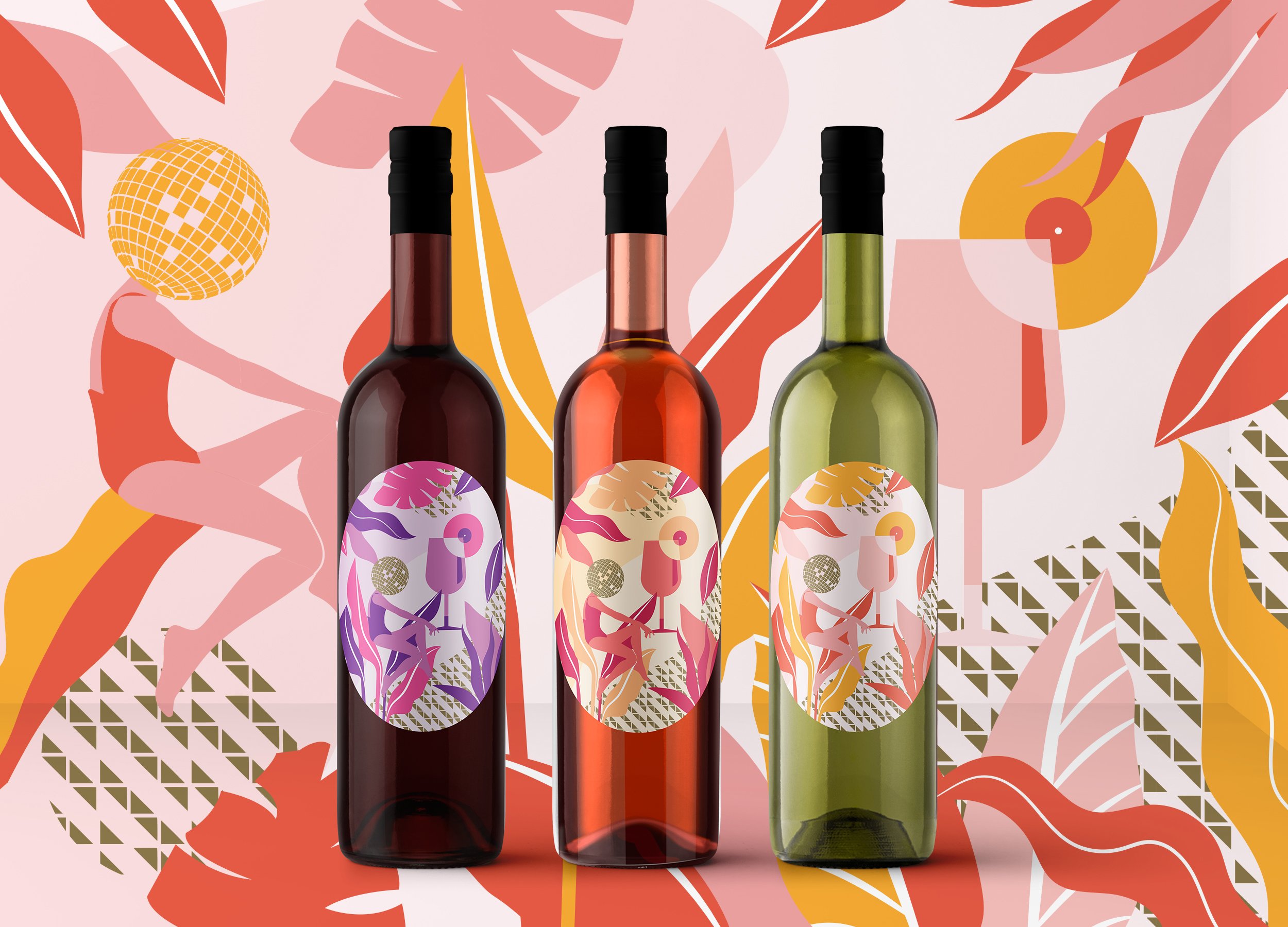 Illustration can add freshness to your brand
Cockburn Port's latest offering breathes life into a long standing brand of Port. The latest 'Tails of the Unexpected' sub-brand still has a connection back to the much-loved original, but now with a freshness that befits the current positioning.
The packaging is fresh and brings the brand to life through illustrations depicting a story for each flavour. There's a lot going on in each label but it's all the little details and business that makes the design so interesting for the consumer.
Illustration can convey your brand's message
The art of the beer can has become an artform in itself. The spike in craft beer production and the volume of new brands trying to grab your attention on the shelf has led to a new and fantastic world where Illustration does a lot of the talking.
Nomad Brewing's latest Hazy Pale Ale, 'Rollin Haze' is the perfect example of modern and fun illustration used to bring a brand's tone of voice to life. It takes reference from a hippie-trippy aesthetic, brought to life by a fantastic illustrated style.
To sum it all up, if you want to stand out, take the viewer to another place, connect with the target audience on different levels, then illustration is an incredible tool that can do just that. For hospitality brands specifically, illustration can elevate the way you reach your audience.
If you'd like to bring your brand to life using illustration, but don't know how, contact us.