Congratulations, this is the first step of many in becoming a master at Search Engine Optimisation (SEO). This beginner's guide to SEO will give you a better understanding of what SEO is, why it's useful to your business, and how you can start improving your SEO with some simple steps.
What Is SEO?
In basic terms, Search Engine Optimisation (SEO) is a practice that helps increase traffic to your website and rank your website higher in search engine results.
There are a number of strategies you can implement to your website and online platforms that can improve your SEO, which in turn will see your website receive more organic views.
Why Is SEO Valuable?
SEO is valuable to businesses as more traffic to your business website means more potential sales and business enquiries.
Good SEO also allows you to spend less time prospecting for new customers/clients, and more time on other facets of your business.
First Steps to Improve Your SEO
The best visual analogy for SEO is a spiderweb. In the centre is your website, and surrounding are all the different sources directing traffic to your website.
Rather than all sources pointing directly towards your website, good SEO aims to link different sources together to form an intricate web.
Building good SEO for your website will take time and patience. Here are some first steps you can implement to start you on your SEO journey.
Generate Good Content
The more content you have on your website, the more chances you have of getting exposure on the internet. A great way to do this is to create a blog (like this one) that drives traffic to your website that wouldn't necessarily come from your regular search traffic.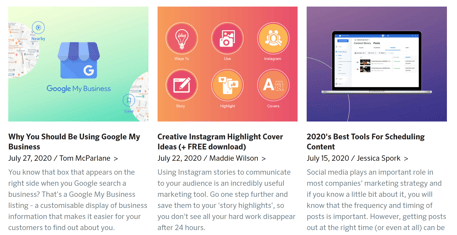 The Sydney Design Social blog
A good place to start is choose different aspects of your business, then pick 3-4 topics for each aspect to write about that would be interesting to read. Once you have a good base of content, you can continue to expand on each section.
If your information is reliable enough and interesting to read, you will see more organic views on your website through search results, as well as through people sharing your blog on social media or their websites.
Backlinks
A backlink is when a link to your website gets posted on another website. Websites with a large number of backlinks tend to rank higher in search results.
How do we get more backlinks? As mentioned above, a blog is a good starting point, however you can also start by reaching out and collaborating with other brands and businesses.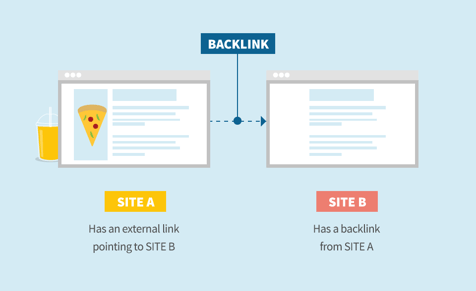 Visual representation of a backlink from Mangools. The link embedded in the above photo is an example of a backlink.
There are multiple ways to do this, including guest appearances on blogs or podcasts, working on different projects (even pro-bono work) to get your business mentioned on social media or featured somewhere on a clients website.
You can use your own social media and digital marketing platforms in the same sense. Including links in social media posts and EDMs gives you another source of website views that you wouldn't normally be generating.
Pay Per Click
Google Ads is a guaranteed method of getting more traffic to your website if you have the time and budget to setup and monitor.
In its simplest form, you are paying Google to show ads to users based on specific keywords, search terms, locations and behaviours in the Google search feed.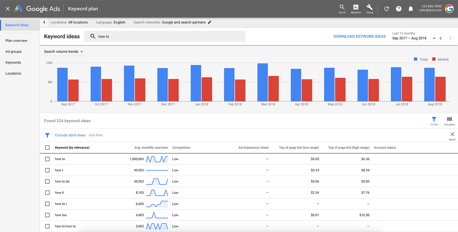 A glimpse into Google Ads.
There is no ceiling to how in-depth your Google Ads campaigns can be, however a simple ad setup will certainly see more views to your website.
Keywords
A large part of SEO is finding keywords and search terms that people use to search for your business, and how you can optimise your web pages to support these keywords.
A keyword explorer like Ahrefs can be your best friend in keyword research, as it analyses and suggests related keywords based on your industry and location.
Without getting too deep into research, a good starting point is to put yourself in the shoes of your customers/clients - what are their needs and what search terms are they searching for to find that service?
Once you have an understanding of what they are looking for, optimise your web pages accordingly: use short descriptive URL's, create compelling meta-titles and descriptions for each webpage, and use headings and sub-headings to create structure.
Research and Online Courses
SEO is not something that is perfected overnight. If you want to take your SEO journey to the next level, there are an abundance of online courses and workshops (both paid and free) you can take to improve your skills.
Subscribe to our blog below for more digital marketing news & guides!