Did you get the memo? Plates are out and bowls are in.
From Instagram sensation to being served at Prince Harry & Meghan Markle's wedding, 'bowl foods' have blown up big time. While it's definitely just food in a bowl and not some holy grail of health, there are some distinct bowl varieties that have good reason to boast their popularity.
Convenience in plating & eating, fresh variety of ingredients that are arranged in an appetite-inducing manner... We're on the bandwagon!

Acai Bowl
Unless you've been living under a rock, you've probably heard of the magical acai berry. Okay, it's not magical but it may as well be with the way people have obsessed over this 'superfood' for the last decade. With health claims that this Brazilian berry is loaded with antioxidants, helps aid weight loss, and a plethora of other grand benefits, it's no wonder it has found itself in another food trend.
Head to Bare Naked Bowls for a dedicated acai bowl menu amongst their other health-conscious offerings. A delicious blended base of organic acai berries, fresh fruits & topped with a unique combination of superfoods such as organic hemp seeds, goji berries and raw bee pollen.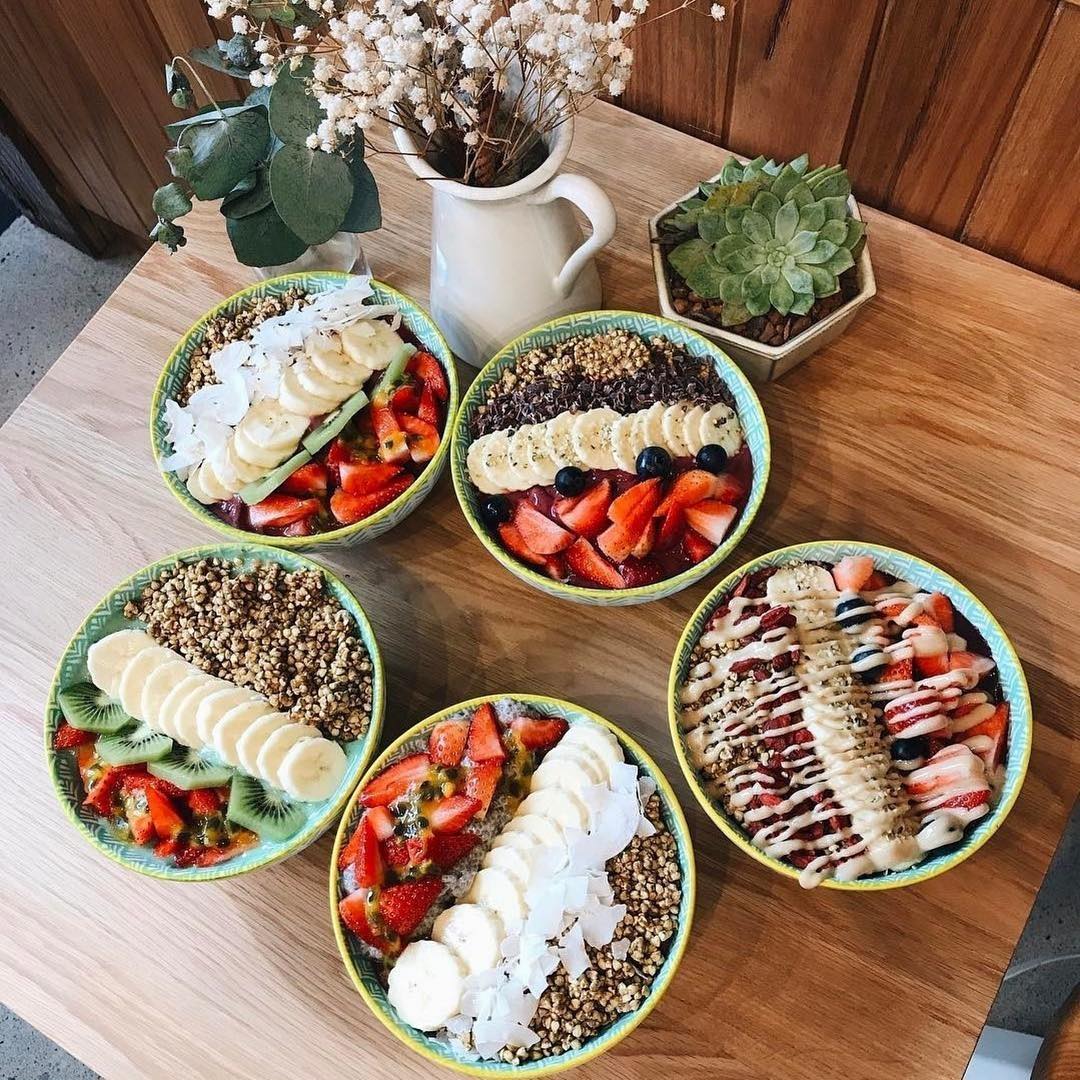 Bare Naked Bowl locations: Manly, Bronte, Surry Hills, Dee Why, Toowong, Newstead
Buddha Bowl
There are no set rules on what does or does not constitute a Buddha bowl but generally speaking, it's a vegetarian meal served in, well, you guessed it - a bowl. Recipes vary with some being carb-free and some even incorporating meat (yep, definitely just food in a bowl then). Whatever the ingredients, Buddha bowls are always a colourful combination of different delicious ingredients, giving you a healthy balanced meal.
Buddha Bowl Cafe (great name for SEO) is plant-based vegan with vegetarian options & also 100% refined sugar free. Their Buddha bowls are packed with veggies, grains, protein, greens, dressings, herbs & spices to create a pretty spectacular visual & taste sensation.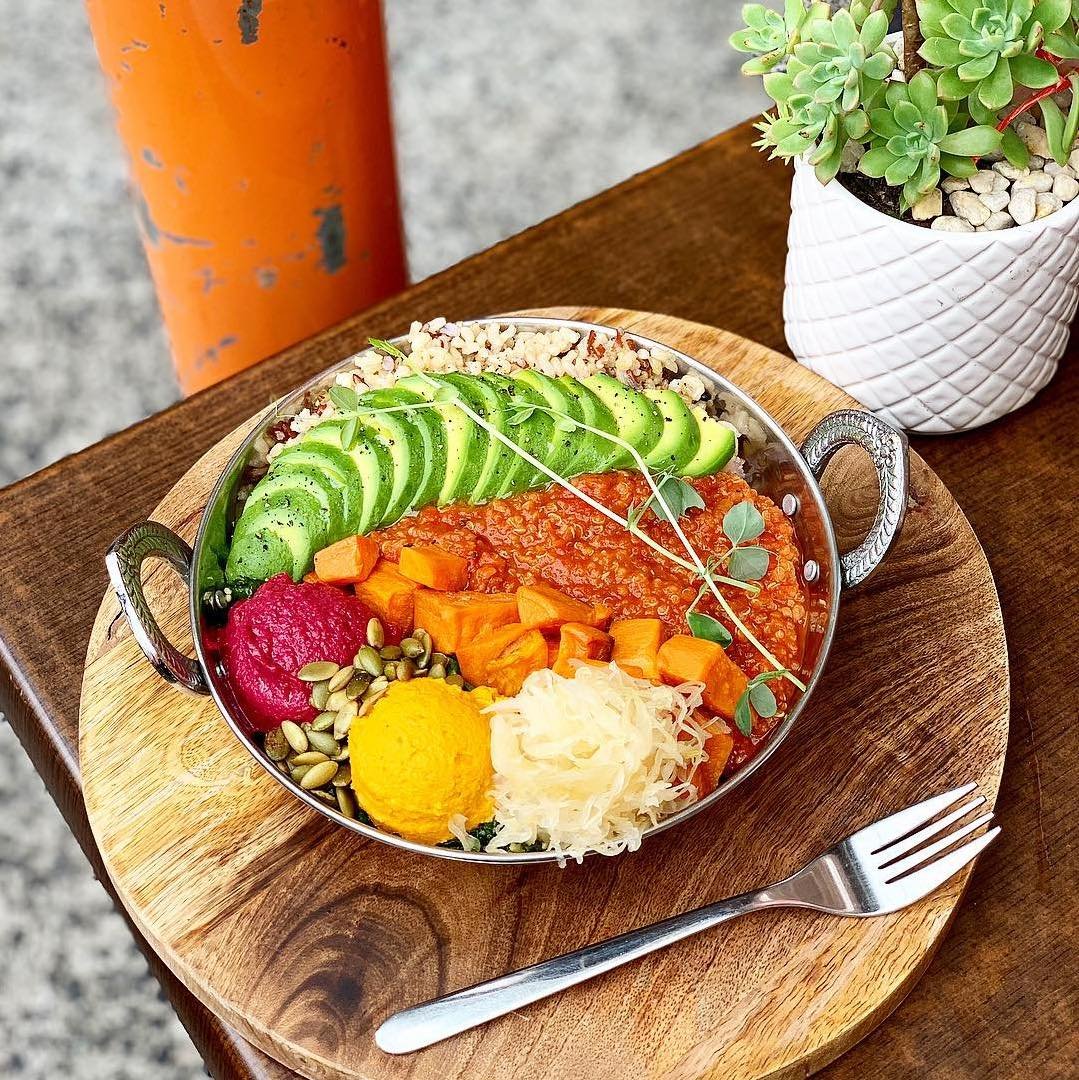 Buddha Bowl Cafe location: Newtown
Poke Bowl
Poke, (not actually spelled poké, as this is stylised to aid the pronunciation of poh-keh) is a traditional Hawaiian dish that has quickly infiltrated food courts & fast-casual restaurants. Poke means "to slice", as the dish features diced raw fish that was originally tossed with sea salt and fresh seaweed. Today you can find them across the world topped with a variety of exciting (and very un-traditional) sauces & carb bases like sushi rice & glass noodles.
While some hipsters avoid "chains" like the plague, the hipsters here at SDS simply can't go by Fishbowl. Lucky our office is right across their Surry Hills location! They also work with local architects to create unique visual experiences in their spaces, so we appreciate their love for good design. Oh, and the Japanese x Hawaiian fusion menu is delicious with fresh & sustainable ingredients.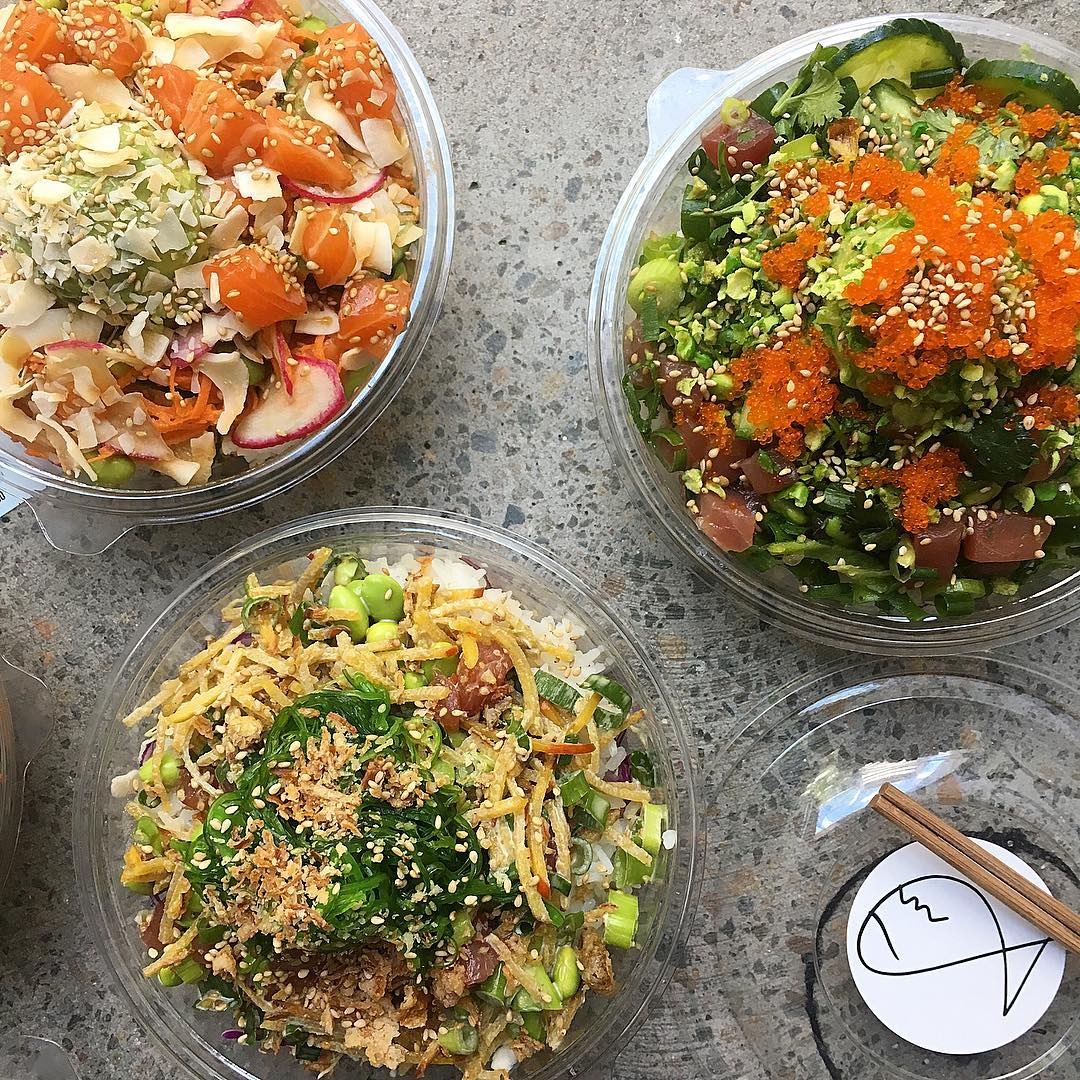 Fishbowl locations: Bondi, Darlinghurst, Surry Hills, Manly, The Galeries, Chifley Plaza, Darling Square, North Sydney, Chatswood, Dee Why, Barrack Place, Wintergarden
So now you know what's the fuss over the bowl fad - as expected it's a highly 'Instagrammable' meal for those #foodies out there. But it is also undeniably practical with visually appealing fresh protein & vegetables conveniently piled into a fuss-free bowl.