With millions of Australians in lockdown due to the recent cluster of Covid cases, could we see this impact the participation of this year's Dry July? And what does the future hold for Dry July with the rising popularity of non-alcoholic drinks?
In April 2020, our first lockdown saw a fifth of Australians purchasing more alcohol and drinking more in home isolation according to a poll by the Foundation for Alcohol Research and Education. A third of those who were surveyed were also drinking daily.
Many of us have learned our lesson during our that first taste of quarantine in 2020. A survey by Alcohol and Drug Foundation showed that nearly 20% of the population knew they were drinking more than they should and wished they had drank less during the lockdowns. Perhaps we are a little wiser during our second major lockdown and are better prepared to survive Dry July confined at home.
In 2019, we explored The Rise of Low & No Alcohol Options in blissful pre-Covid ignorance. Since then, how has the alcoholic beverage industry evolved with their alternative offerings?
Low & No Alcohol Beer
In these last few years, we've seen an explosion in popularity for low & no alcohol beer. While this category has certainly existed before the rising trends of mindful drinking, there has never been as many options as we have today.
Leading the way in independent non-alcoholic beer is Canberra-based brewery Heaps Normal. Co-founded by four mates, each one had their own reasons for wanting to reduce their alcohol consumption. Their goal is to brew alcohol free beer that tastes so good, you won't miss the alcohol. With reviews praising the impressive hop aroma of the Heaps Normal Quiet XPA, they sure seem to be nailing that gap in the market.
A review from Nick Connellan on Broadsheet even cites the second lockdown in Melbourne as their motivation to seriously look into non-alcoholic beers. Time will tell if non-alcoholic beers will thrive in a post-Covid landscape, but for now they are at their peak of popularity. Heaps Normal CEO Andy Miller states low and mid-strength beers make up 25% of CUB beer sales by volume as of August 2020, up from 10% five years ago.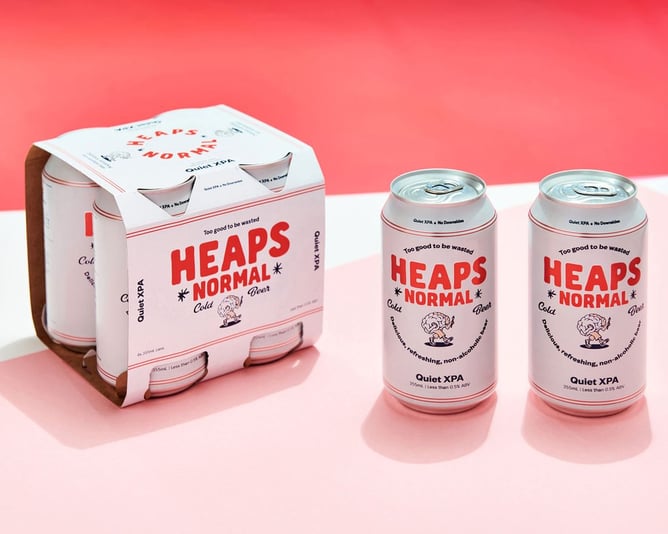 Non-Alcoholic Spirits
Zero proof spirits have been making waves in Australia's hospitality scene, with many brands becoming a staple on the shelves of cocktail bars and beloved by bartenders who can now create sophisticated non-alcoholic drinks.
Earlier this year in May, Lyre's Spirit Co was crowned "the most valuable independent brand to date in the high growth no and low alcohol spirits category" with a seed-plus funding round that valued the brand at over $179 million. This remarkable feat was achieved in two years of trading, truly highlighting the rapid growth in popularity for non-alcoholic spirits.
We've recently seen Lyre's expand their new ready-to-drink range with limited release of American Malt & Cola and Dark n' Spicy, perfectly matching the winter months & Dry July.
We spoke to Kelli Odell, National Sales Manager for Lyre's about their growth, and what the future holds for the non-alcoholic beverage industry.
"At Lyre's we're changing the way the world drinks. Our hope is that anyone, anytime, anywhere can order a Lyre's and not have to compromise on taste or the experience if they're choosing not to drink alcohol.
With Lyre's you can now go into bars/restaurants and order your favourite cocktail, as a non-alcoholic version. My personal favourite is the Lyre's non-alcoholic Amaretti Sour.
We've recently entered into national partnerships with Hunter St. Hospitality and Pacific Concepts (Rockpool Dining Group), AVC, Solotel and ALH. On premise venues are now creating non-alcoholic sections on their beverage menus, and putting more focus on creating great non-alcoholic cocktails. Making a 'juiced up' mocktail or only offering soft drinks, isn't acceptable these days as customers expect and are willing to pay for a sophisticated non-alc beverage.
With more than 4 months of the year taken up by 'dry months' (Dry July, Sober October, Dry Jan and Feb Fast); more people are looking to be healthy and steer away from the negative affects of alcohol."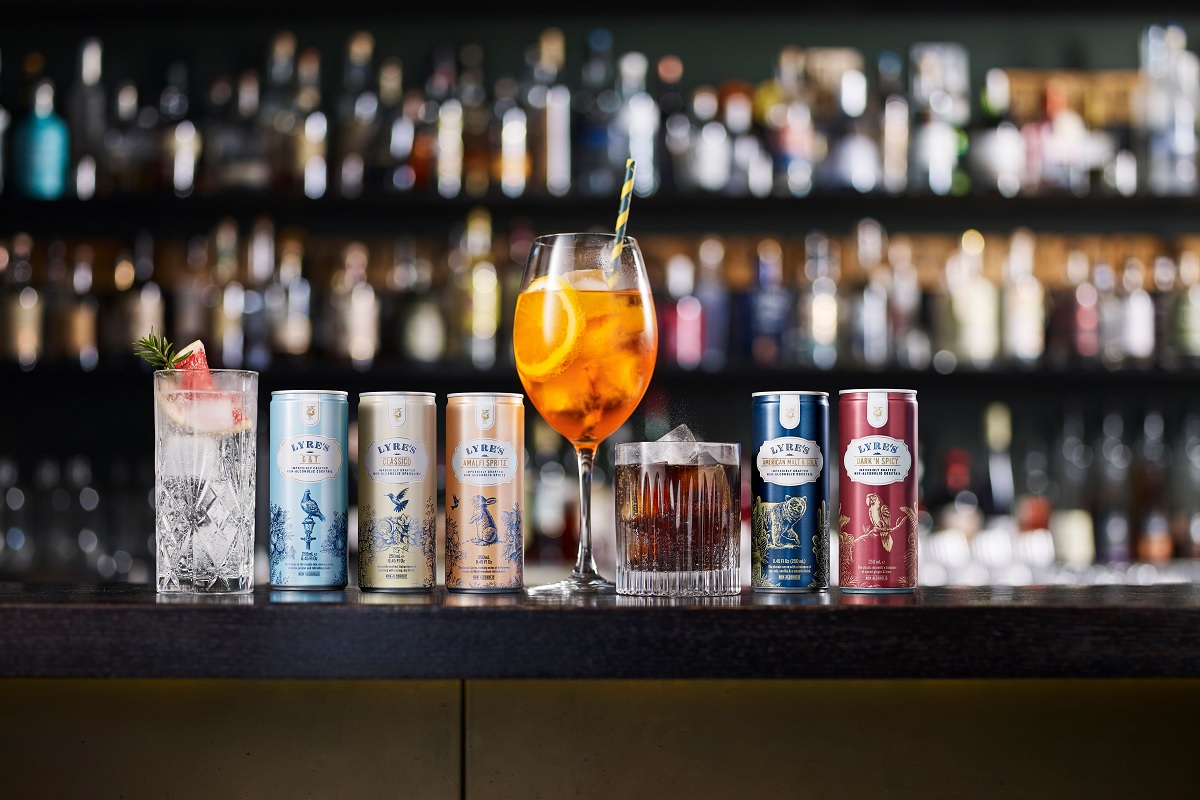 The Future of the Non-Alcoholic Industry
It's no secret that non-alcoholic beers, spirits & ready-to-drink cocktails have been soaring in popularity over the last few years, with no sign of slowing down any time soon. What can we expect to see in Dry July 2022?
Alcohol Free Delivery & Bottle Shops
Just as there are a million apps for food delivery, there are plenty of choices for alcohol delivery. Leading suppliers Boozebud and Jimmy Brings both offer alcohol free products, but it takes a little navigation before you explore the options available.
We may see a rise in non-alcoholic delivery services & suppliers, like Sans Drinks. Launched in 2020, Sans Drinks was Australia's first non-alcoholic retail bottle shop located in Freshwater NSW. They also have an online superstore that offers a huge range of non-alcoholic products, as well as a collection of recipes to inspire at-home alcohol-free cocktails.
Alcohol Free Bars
Earlier this year, we saw Australia's first non-alcoholic bar open in Melbourne. Brunswick Aces is built around their distillery which specialises in making alcohol-free spirits. Naturally, they feature many of their own products on the cocktail list but you'll also find tons of alcohol free wine, beer & spirits from an international array of brands. They even offer one cheeky option of an alcoholic G&T for those who want something stronger, so obviously their ethos isn't alcohol = bad. It's all about creating a safe space for no judgements.
While Sydney has seen it's fair share of bars that incorporate non-alcoholic cocktails as a permanent fixture on their menu such as Gin Lane and PS40, we've yet to see our very own fully non-alcoholic bar. While I hate to admit that we're one step behind Melbourne, we've got some catching up to do on this front!
Subscribe for the latest in hospitality, digital marketing & design!