As COVID-19 has put the world on hold, the new normal is primarily over video. Whether it's for work or for catching up with friends, we have collectively spent more time on video calls than ever before.
Video is the New Black
A few short months ago, most people would probably have said that they feel uncomfortable to see themselves on video and to, albeit virtually, invite colleagues and acquaintances into their homes. That being said, over the past few weeks we've seen everything from work drinks, virtual dinner parties, weddings, religious gatherings and meetings to online home schooling and dates over video (Bumble reported a 21% increase in its voice chats and video calls). It's safe to say that social distancing has forced us to change.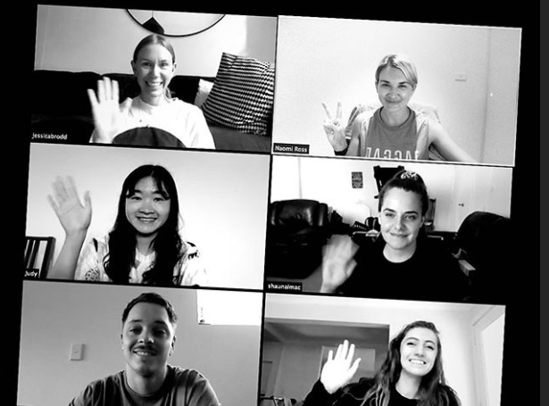 We are not only becoming more comfortable with being on video but we're also watching and creating more videos than ever before; maybe it's because we all have too much free time on our hands. The way we are communicating both as people and brands will forever be changed.
The Year of Video Content
Marketers have for quite some time emphasised the power of video, and although it has increasingly grown in both popularity and importance, many brands are yet to integrate it as a core part of their marketing strategy, until now. Businesses have been forced to get creative in how they connect with consumers and explore new revenue streams. Gyms across the world are live streaming workouts; artists are live streaming at-home-concerts; retailers are showcasing their products in the absence of physical stores; and even the World Health Organisation has jumped on the bandwagon, hosting a live stream Q&A on TikTok. Similarly, TV profiles like Jimmy Fallon ad Ellen have been forced to set up makeshift studios at home and connect with their team and guests over video conference.
According to Jonathan Barnard, Head of Forecasting at Zenith, "the average person will spend half as much time viewing online video as they spend viewing conventional television this year." It comes as no surprise, as videos are more engaging and a great way to share product information while requiring minimal effort from consumers.
For many though, the thought of video content is daunting, and it's often labelled as "too expensive." In reality, the more raw and genuine content, the better it performs and with the huge amount of content created, consumers have somewhat lowered their expectations on the professionalism of production. Today's technology allows you to shoot high-quality 4K videos with your phone and many of the best performing videos online are just that, shot with a phone and see minimal editing.

GIF: Premium Beat
Although we can't give all the credit to COVID-19, it has pushed many brands to start transitioning to video content. If nothing else, isolation and the use of video apps has certainly removed the pressure to create perfect, shiny video content and we're much less shy to act as on-screen-talent. Combine this with having more time on our hands to let the creative juices flow and perhaps 2020 will be the year where businesses make video content a priority.
Best Video Editing Apps