Effective storytelling is paramount to every brand's online presence, particularly in the food and beverage sphere. Good storytelling techniques can draw long queues for the most ordinary product or service, and mastering these may be the upgrade your brand needs! Here are some tips for successfully sharing your hospitality brand's story with the digital world:
1. Start strong in any and every piece of content
Whether it's the headline of an article or the first sentence of an Instagram caption, use the beginning to grab the attention of your audience. Starting strong will help you get readers to actually want to read, or skim through, all your content. Even (or especially) if it's controversial!
Here is an example of a strong start in an Instagram caption of Quick Brown Fox Eatery. It's bold, but it also triggers curiosity among people. The waffles may or may not be the best, but wouldn't you like to find out?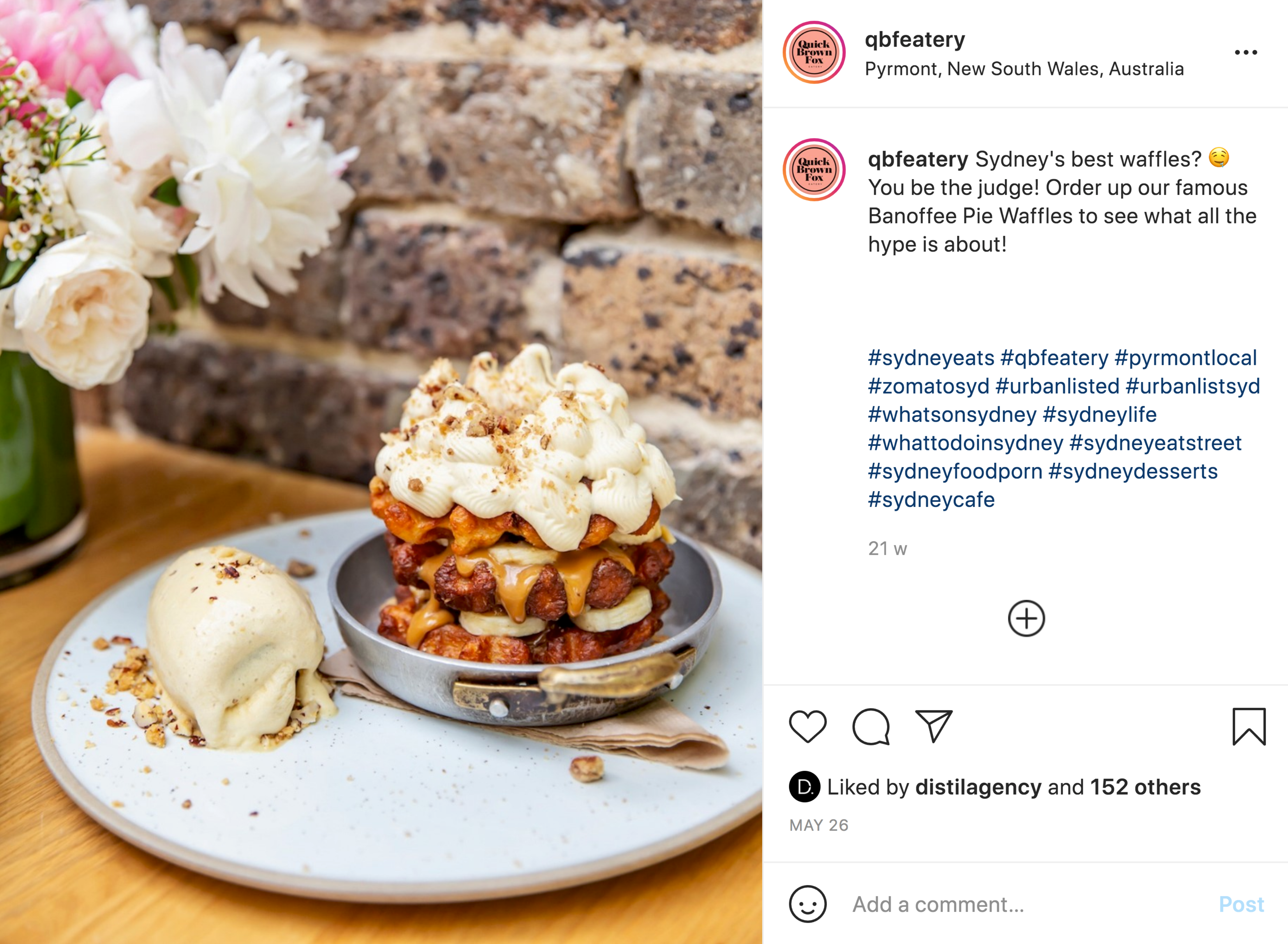 2. Talk about the taste and experience, not just the product and service
A super fancy fine dining restaurant, a teeny tiny food outlet, and everything in between are all only as good as their ability to satisfy their customers. Imbibe your stories with descriptions of tastes, textures, sensations and experiences. This way, your audience can associate your products and services with positive feelings.
3. Do not overcomplicate sentences or use jargon
When writing for brands, it's best to steer clear of big, complicated words. People online barely have the patience to absorb big chunks of information, let alone look up a word solely to understand your brand. And let's be honest, an oozing chocolate soufflé sounds far more crave-able than "bain-marie baked glossy beaten egg whites and a cocoa base, with a viscous centre."
4. Remember what you're trying to sell
Storytelling is an art; you can infuse elements from the entire universe into your story if you desire to. However, if it doesn't all tie back to your product or service, the whole premise will collapse. An effective storyteller never forgets the focus of the story, even if they (intentionally) go astray every now and then.
For example, this Instagram post of Apollonia Bar has a caption that begins with 'love at first sight' and then seamlessly merges that into the bar's signature cocktail.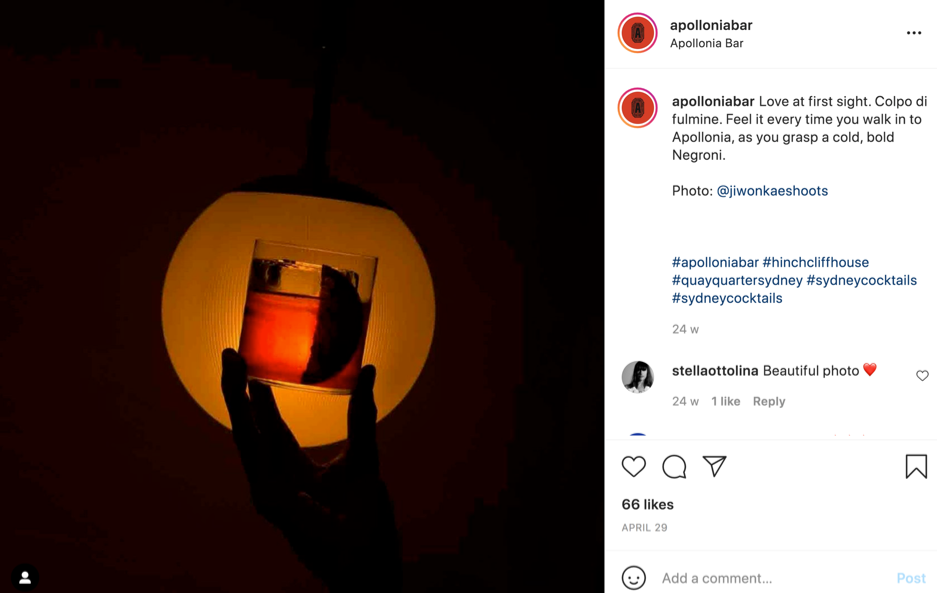 5. Use different forms of visual media
It is undeniably essential to have visuals as part of your storytelling. Get creative with reels, carousel photos, feature images and more! Use high-quality photos and videos to get the best results and don't be afraid to use filters.
Note: never use unflattering visuals as they can backfire and result in repelling potential customers. In hospitality, not all publicity is good publicity!