TikTok has emerged into a powerful platform for social media advertising, proving that it is far more than just entertainment for the younger generations. In September 2021, TikTok surpassed 1 billion users, and TikTok ads can now reach an estimated adult audience of 825 million people worldwide.
Should your food or hospitality brand be advertising on TikTok? The answer will depend on the target audience, objective of your business and budget of your campaign. Keep reading to find out!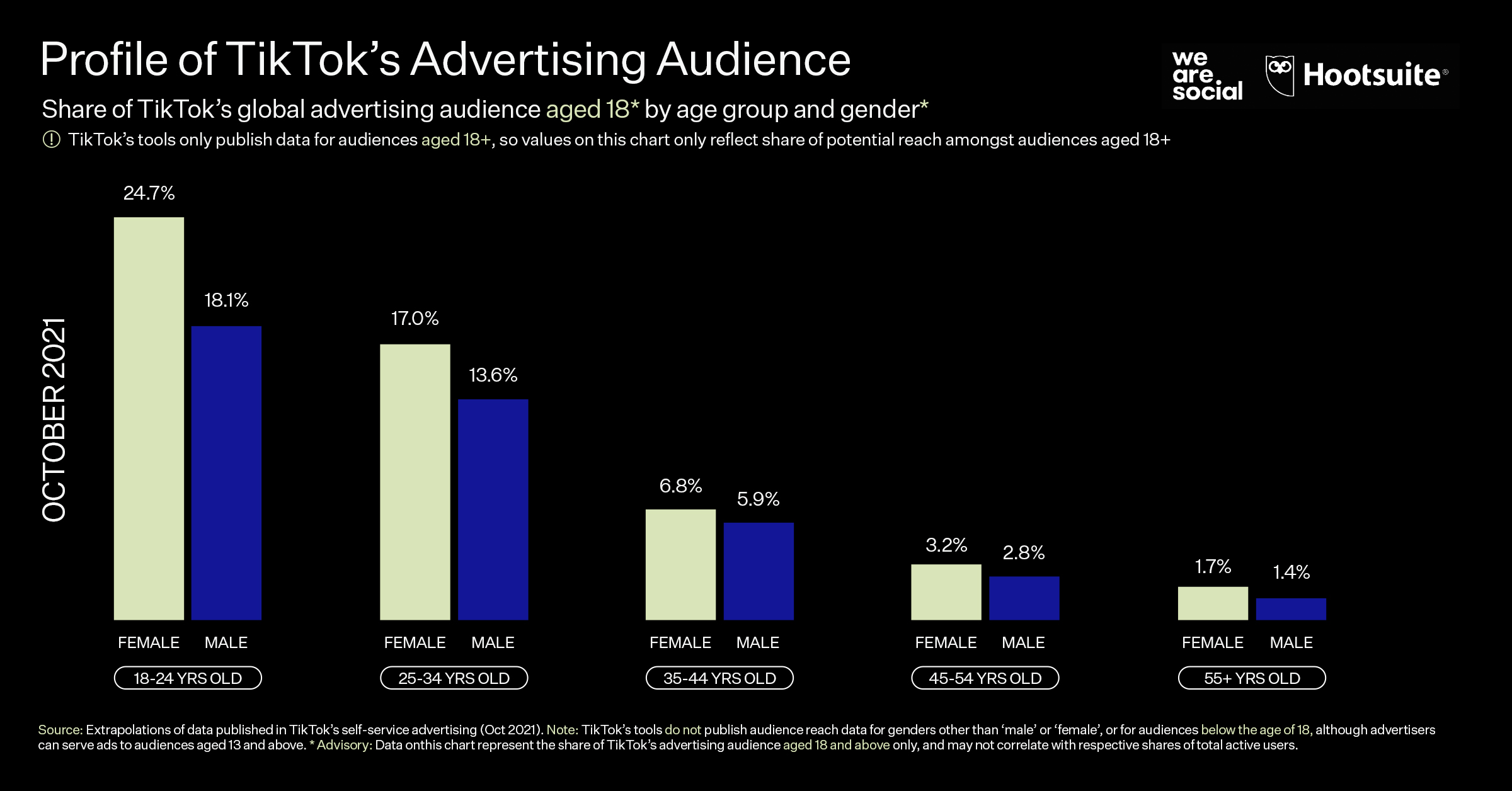 Source: Hootsuite
In Hubspot and Talkwalker's Social Media Trends Report, it is predicted that TikTok will take over social media, leaving other platforms to adapt in 2022.
Let us give you a quick overview of TikTok ads.
Why advertise on TikTok?
TikTok recently shared that "35% of users say they spend less time watching TV and other video content since they started using TikTok. That time is also more focused as 46% of users engage with TikTok without any other distraction (compared to 37% on competing platforms)."
For brands, this means higher chances of people digesting the information in your content and ads. Through videos and animations, TikTok ads are a great opportunity to directly engage with consumers in modern, creative ways, and generate awareness about your products.
Additionally, even though vertical videos might seem tricky, the full screen experience of the ads results in more attention from the audience and easier comprehension.
Limitations
There are some important limitations to consider before you start advertising on TikTok.
Firstly, if you're targeting an older audience, TikTok may not be your best shot. Tiktok's demographics in Australia show that only a small percentage of users are over the age of 45.
Additionally, there are no alcohol ads permitted on TikTok, as there are millions of younger users on the platform.
Secondly, while creating video content needs more time and resources,TikTok ads are even more expensive than Facebook and Instagram ads, starting at $10 per CPM (cost per 1000 views). They require you to spend a minimum of $500 on a campaign. So it isn't the ideal platform for cheaper campaigns.
TikTok Ads Specs
TikTok provides various different ad options, from simply boosting existing videos to setting up strategic campaigns.
There are multiple advertising options within the TikTok marketing platform including In-Feed Ads (including Lead Forms and Spark Ads), Top View ads, Branded Hashtag Challenges, and Branded Effects.
Tiktok's video specs are similar to that of Reels on Instagram. Here are some basic guidelines, which have to be adjusted in accordance with your chosen type of ad:
Use vertical videos.

The recommended aspect ratio for all TikTok videos is 9:16.

Resolution options– 720px x 1280px, 640px x 640px, and 1280px x 720px.

Ad videos can be anywhere between 3 and 60 seconds long, but videos with a duration of 9 to 15 seconds perform best.

Your brand name should be between 2 to 20 characters long. App names should be about 4 to 40 characters.

Include a product description or service explanation with In-Feed Ads and TopView Ads. Descriptions should be between 12 to 100 characters long.
Who should be advertising on Tiktok?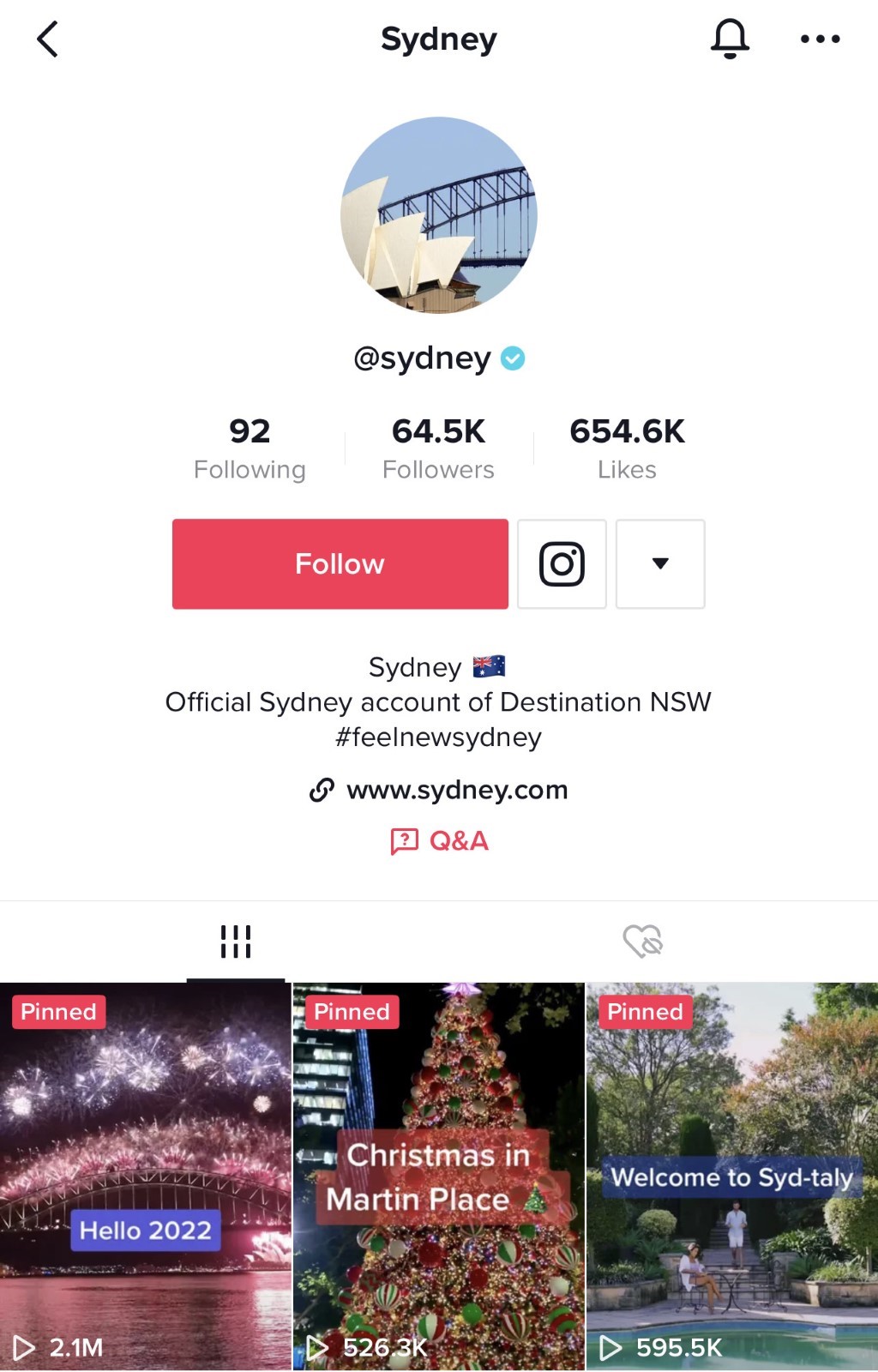 TikTok ads will most likely have great results for:
Brands marketing to customers 35 and under

Brands targeting women, especially those aged 18 to 25

Brands targeting a diverse or global audience
However, they will also be highly beneficial for:
Brands who want to increase traffic on their website and other social media

Brands wanting to increase their online presence and popularity

Brands wanting to make their videos go viral

Brands with a playful and savvy persona
TikTok for Hospitality Marketing
TikTok offers a platform that rewards creativity. For food, beverage and hospitality brands, ads made with a little out of the box thinking can go a long way when the campaigns are set up correctly.
Using TikTok campaigns with regular posting, humorous content, aesthetically pleasing videos, influencer collaborations, catchy tunes, and more, brands can grow massive popularity on the platform.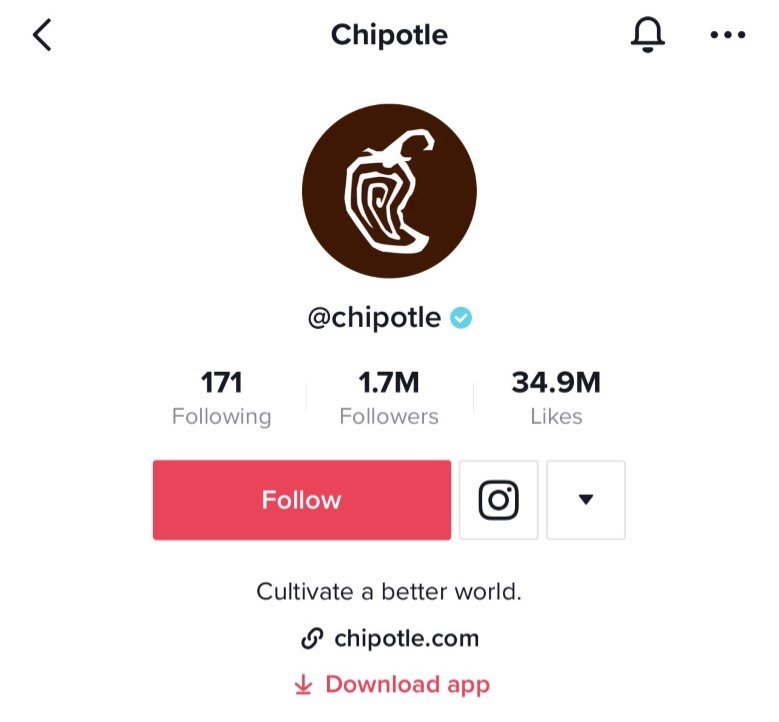 An unmissable benefit of TikTok ads is the likelihood of videos getting thousands of views in a short time span, even for smaller businesses. So, you'll find many local restaurants and cafes doing well on the platform.
Video by Vine and Grind, Liverpool, with 65,000+ views.
Another advantage of TikTok ads is the ability to show your products in a quick, easy to understand fashion. For example, this video by Dunkin' showing their latest drinks is not only an addition to the feed, but can also increase awareness of the products significantly when boosted.
For a higher rate of success and to be a successful brand on TikTok, it may be crucial to stay on top of trends. From viral tags, music and dances, to knowing the ins and outs of pop culture, being a TikTok savvy brand is much more than simply creating videos.
TikTok ads can be a lucrative option to increase your brand's awareness, social media following and eventually, sales. The process may be slightly overwhelming, but with the right tools and team, you could be the next trendy brand!
Contact Distil to get your TikTok ads up and running.