When it comes to building a brand, incorporating photography and illustration is a sure-fire way to give your brand the extra depth and added richness it needs to stand out from the crowd.
With an increasing number of bars, restaurants and pubs to choose from, hospitality venues rely on creating a unique experience for their audience in order to set them apart from the rest. While the food and service provided by a venue is a crucial part of this customer experience, a venue's brand can help create exciting and memorable experiences that can help to encourage returning customers and create life-long fans.
There are many elements to consider when building a brand for your venue - Just take a look HERE.
Two of the strongest visual tools you can use to develop your brand are photography & illustration. The combination of these tools are a fantastic way to help tell your brand's story while creating a wholesome and engaging atmosphere for your customers.
Illustrations
Illustrations can help to provide a more playful and imaginative element to your brand in areas that standard photography may fall short. While adding more playful illustrations can generally help to create a more laid back feel for your venue (e.g. food illustrations on a pub's weekly specials board), there are many high-end establishments that still opt for illustrations to add to their branding, all while still maintaining a premium feel. Brand illustrations are a great addition to nearly all the collateral in a venue.
For example:
Menus
Coasters
Packaging
Napkins
In venue signage
Artworks
Photography
Venue and brand photography is beneficial for all types of hospitality venues. Thanks to social media, it's incredibly common for potential customers to look up a venue online in order to see how the food looks, as well as get an overall feel of the venue before visiting. Having high quality images of your products and venue on your social media accounts is a great way to attract more people to your venue. Photography used in venue can also add to the customer experience. When used correctly, photography can be a great addition to all types of venue collateral.
---
Below are two examples of how illustrations and photography can be paired together to create impactful branding, creating a strong sense of the brand and telling the venue's story.
Apollonia - An imagined Sicilian bandits' drinking den, and an homage to Apollonia Vitelli-Corleone of The Godfather.
Brand illustrations and in venue usage: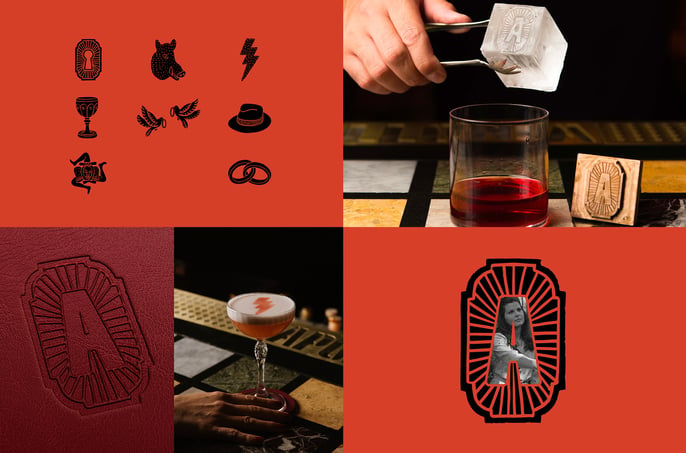 Photography style: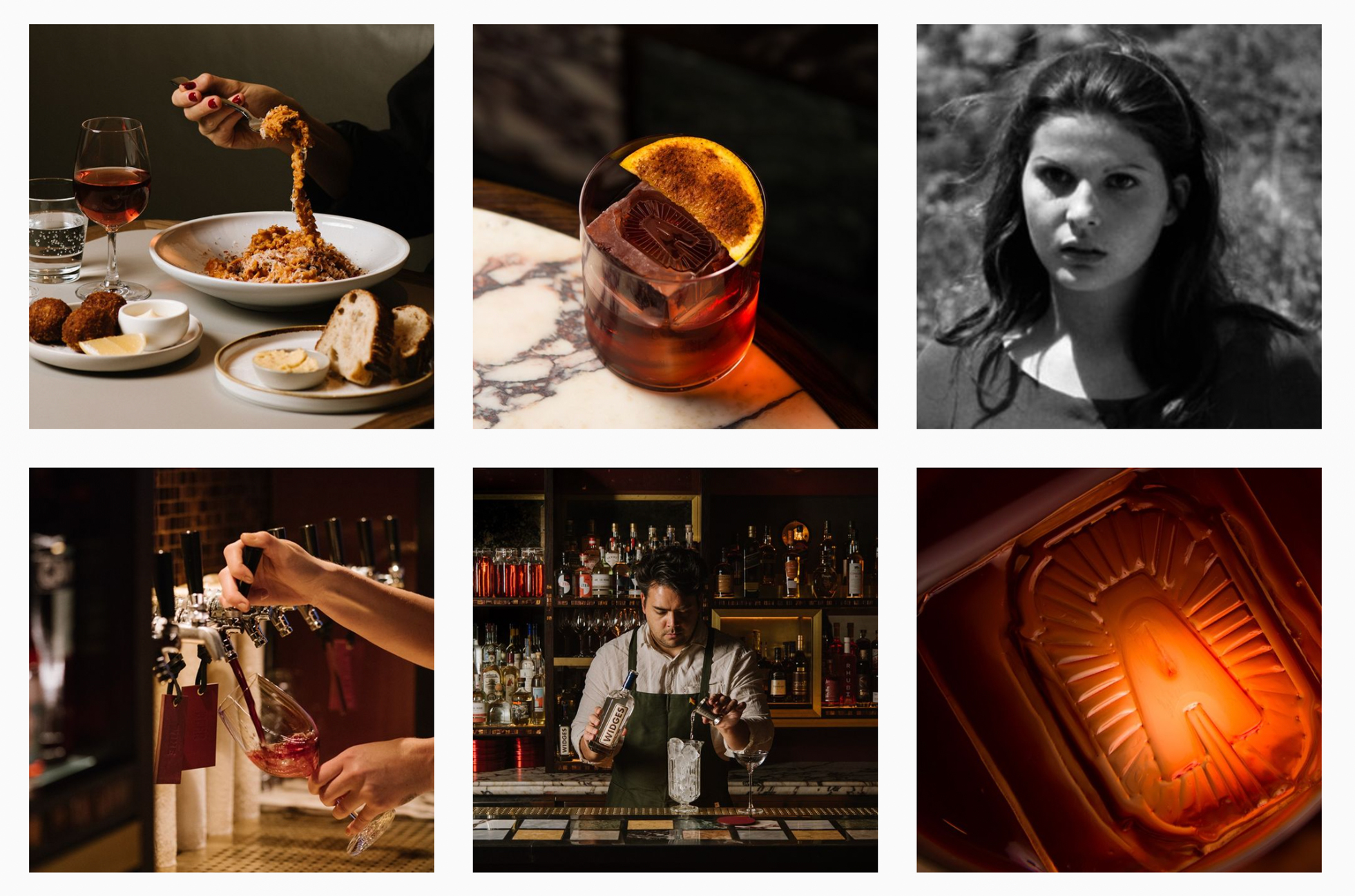 Mary Ellen Hotel - Recently refurbished, the Mary Ellen Hotel offers a stunning brasserie, bar & beer garden while providing refreshing drinks and delicious takes on classic pub meals.
Illustration style: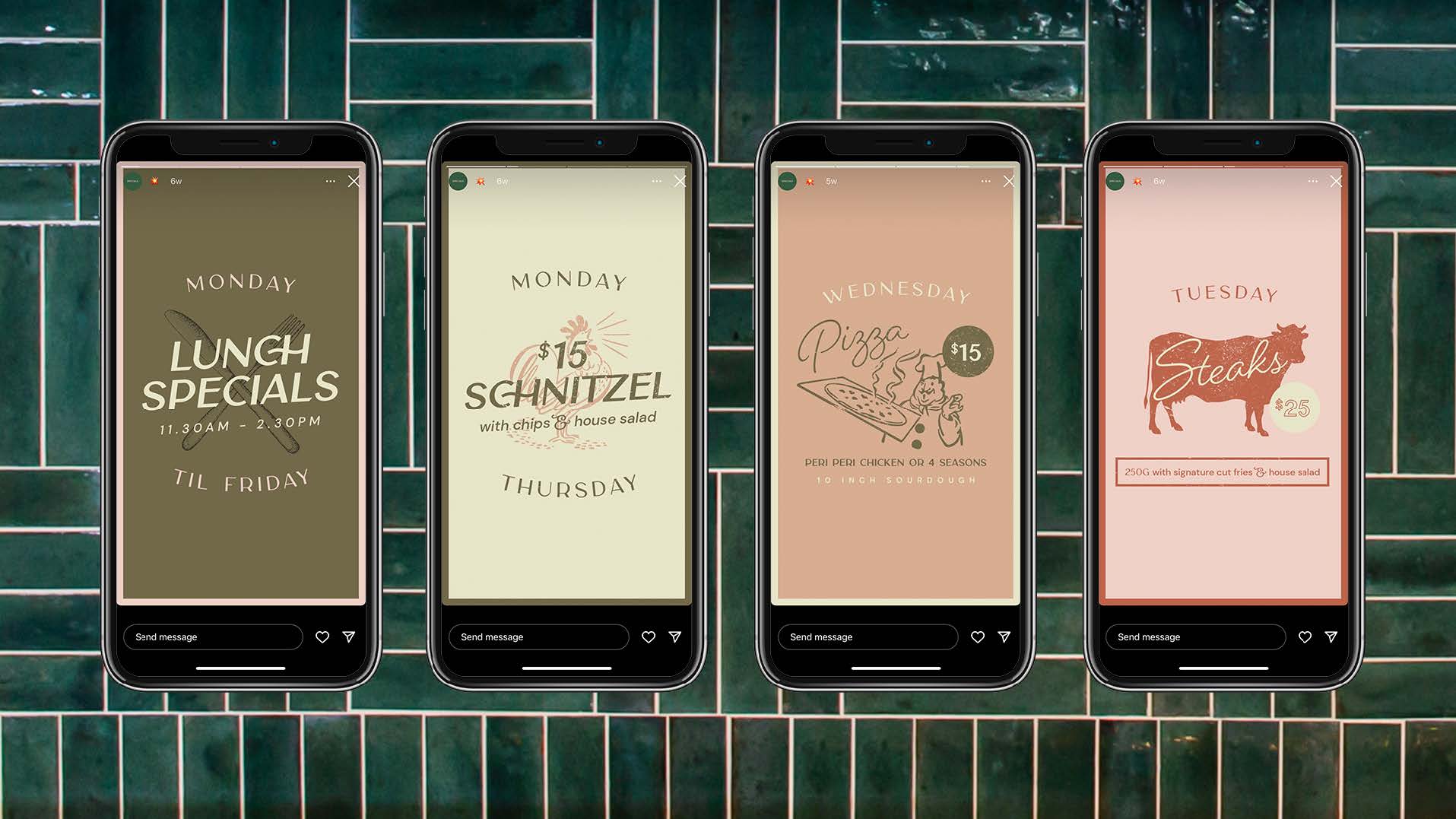 Photography style: