Summer is overrated... I don't know if I'm just getting old or if I've been on social media for too long (probably both), but I've been over 'bring back summer' for quite some time - and now is my chance to complain about it.
Like a neglected middle child, winter is overlooked year after year by spring – full of new life and optimism; and summer – the prodigal son who returns year after year leaving sunburn and beer belly's in its wake.
Childhood issues aside, winter is one of the most unique seasons when it comes to creating interesting hospitality offerings to get people out and about in the cold. Below is a great list of considerations when looking for the perfect venue to visit in Sydney this winter.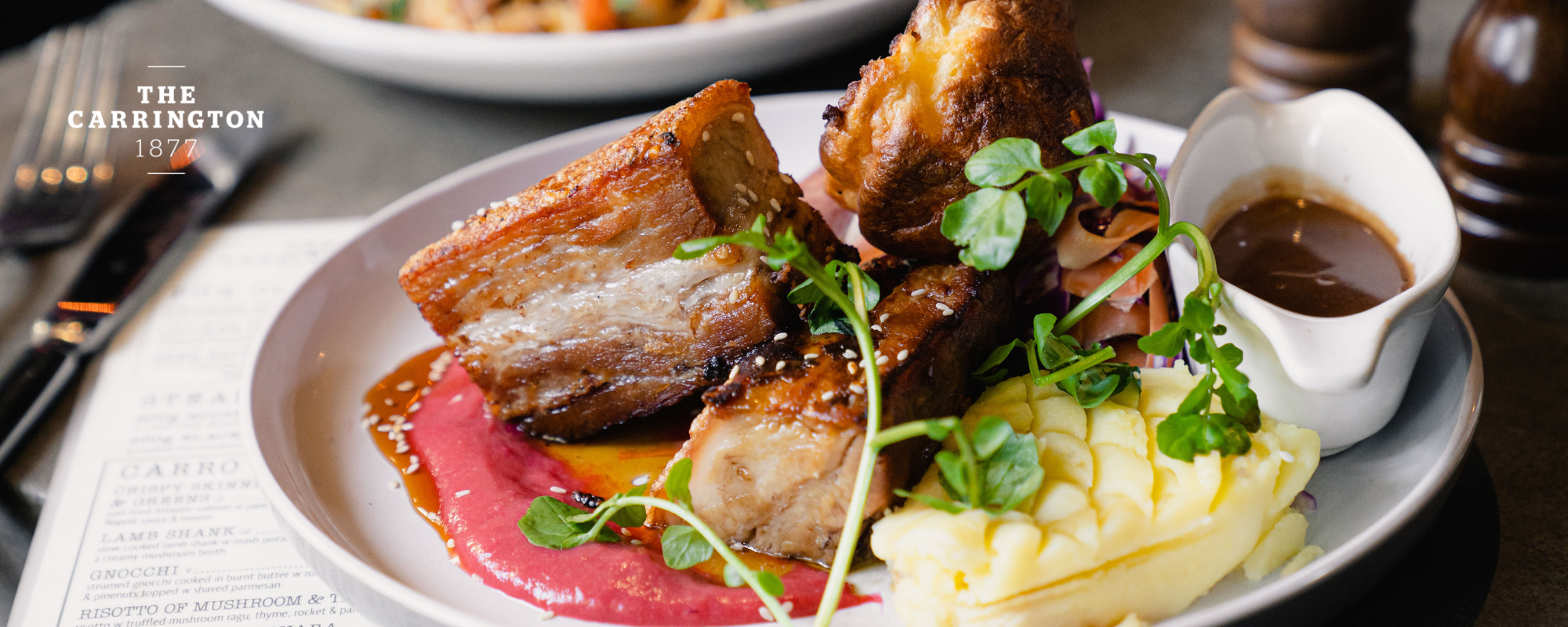 Winter Feasts
Food is winter's cornerstone - staple dishes such as soup, roasted meats, gravy and mash all make for a hearty meal with no regret.
Nostalgia plays a big role in winter meals. It's not so much about intricate dishes or the appearance of the meal, but more so about the comforting feeling you get from a nice bowl of chicken soup that puts your mind and body at ease with its magic.
What I'm trying to say is don't waste this season on chicken schnitzels when you eat out ...step out of your comfort zone and try something more traditional!
A classic Sunday roast is a great starting point - The Carrington in Surry Hills offers a different style of roast every Sunday - packed with all the yummy trimmings as well as traditional sides such as champ and roast veggies. A classic example of a quintessential winter pub, The Carrington also serves up beef and Guinness pies, lamb shanks and a range of pastas to tuck into.

Bonus Points - Christmas in July Events
You need to do this at least once every July! As part of the Golden Winter campaign, The Golden Sheaf are currently offering a three-course Christmas in July feast for $60 per person until 31st July - roast turkey, duck fat potatoes, pigs in blanket, stuffing, an abundance of sides and desserts to die for (need I say more).
Drinks for the Soul
Similar to winter meals, winter beverages hold the same amount of creativity when it comes to crafting cocktails. Much thought goes into crafting flavours that evoke the tastes and smells of winter, as well as trying to give you that 'beer blanket' feeling.
Once again, get out of your comfort zone if you're going to have a drink out this winter - steer clear of the Bundy Rum cans and grab a drink worth while!
A popular drink of choice this winter is mulled wine - a mix of (usually) red wine with cinnamon, orange, sweetener and various other herbs depending on the venue, served hot. Other traditional winter beverages include Irish coffee (a classic that most venues serve) and Peppermint Pattys (an alcoholic hot chocolate). If worse comes to worst, you can't go wrong with an Old Fashioned.
Bonus Points - Winter Themed Cocktails
When choosing a venue, make to sure to check out their website to see if they have any winter specials or winter themed cocktails - most decent venues should have a drinks list up on their website.
Depending on your locality, The Stoned Crow, Village Crown and The Village Narellan are serving up four cleverly named cocktails all winter. Their most delicious has got to be their Chai Me Now - a mix of Sailor Jerry's Spiced Rum, Baileys, Cointreau, chai syrup and egg white, garnished with white nougat & rose petals.
Keep Warm, Stay Dry
Some venues just weren't built for winter - but that doesn't stop them from adapting to unpredictable winter weather!
Indoor venues are obviously your safest bet - no wind, no worries. If you're going to a venue which is predominantly outdoors, double check to see if they offer undercover seating, outdoor heating or blankets to keep you warm.
These luxuries can actually make it bearable to dine outdoors and can be a great experience! Don't be afraid to ask the venue what they offer - there's nothing worse than rocking up to a venue to find the only table left has been outside in the rain all day.

Bonus Points - All Fired Up
The Commodore Hotel in North Sydney has its very own fire pit where you can enjoy a bottle of wine. Complete with views of the Sydney Harbour Bridge, this is the perfect spot for a Sunday sesh!
Is There a Perfect Venue?
A perfect venue is not only defined by the things that appeal to you, but also the memories you have there and the people you meet (yes, you can email me for life coaching advice).
One of my favourite pubs makes the most underwhelming food, but the atmosphere is great and it's one of the best places to keep warm and catch up with mates - it also reminds me of my past winters.
Get on Google Maps, find a pub, do your research, grab some friends and try something new this winter. You might just find your second home in the process.