Using illustrations in branding can add a unique and memorable element to a business' visual identity, and is definitely an aspect you want to consider.
With so many different illustration styles out there, how do you decide on just one direction? We break down the process in 4 easy steps to get you started!
1. Think about your Brand, Audience and Competitors
The first thing to consider when deciding upon a brand illustration style is whether it is suitable for the brand and it's audience. If the brand has a large focus on heritage and tradition, then a modern, abstract style wouldn't serve to convey these themes. Similarly, if the audience is a bunch of blokey, middle-aged tradies, then a cute, childish style wouldn't speak to them either!
It is also helpful to have a look at your competitors and whether or not they use an illustration style. You may find one of your closest competitors uses a particular style, which would cancel out using the same one yourself.
2. Research different Illustration styles and mediums
Once you have an solid idea of the brand, audience and competitors, you'll want to start researching your options. Your means of achieving a particular illustration style may differ here - are you competent producing custom illustrations yourself? Will you be purchasing a range of suitable graphics from stock sites? Are you willing to hire an illustrator who is an expert in your chosen illustration style? All of these things should be considered as you assess your options.
A good place to explore different illustration styles is Pinterest. Some of the illustration styles you might come across could be;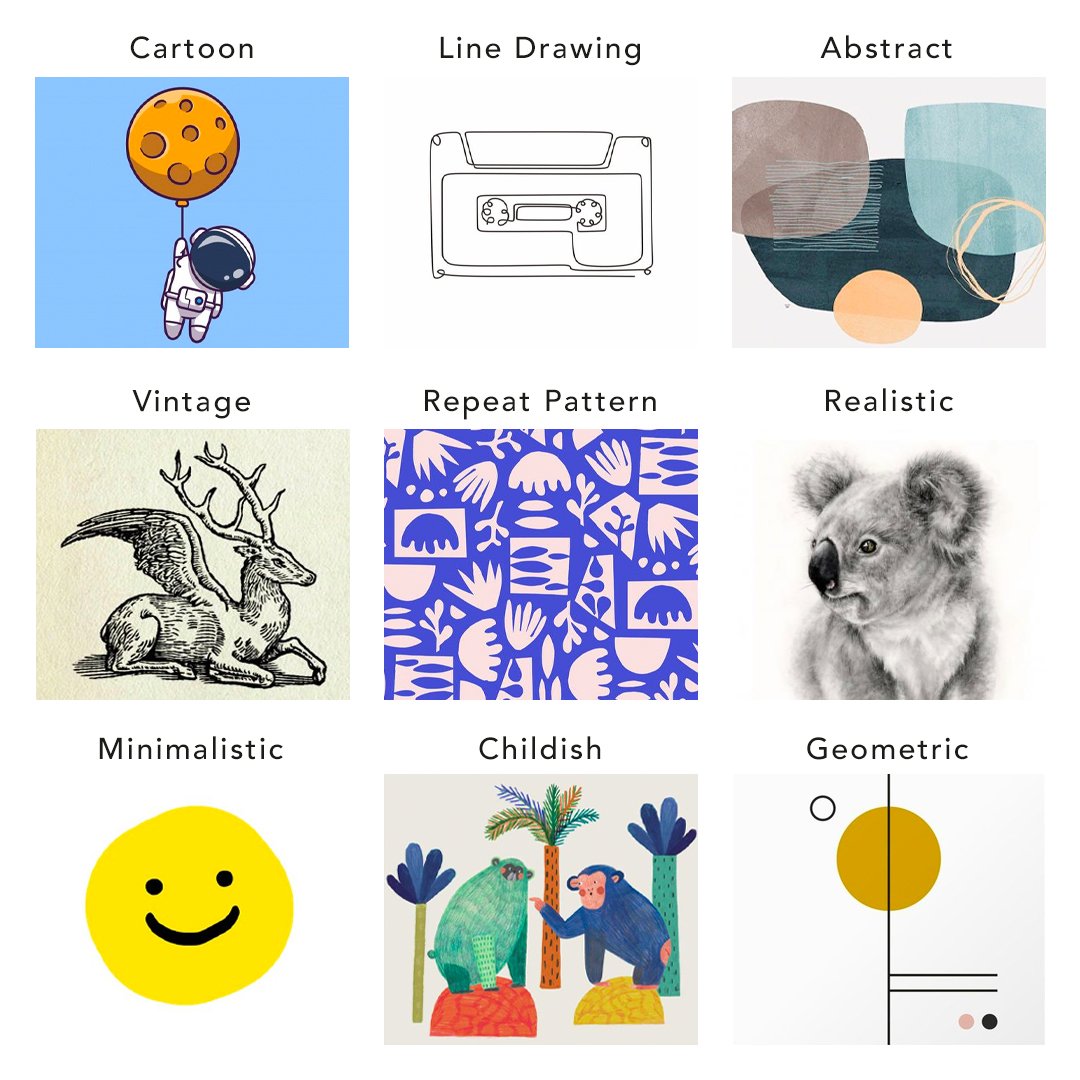 By looking at different styles of illustration that other people have done, you can find inspiration and learn about the processes used to create them. There are many different processes and mediums an illustrator might use to achieve a desired effect. These might include;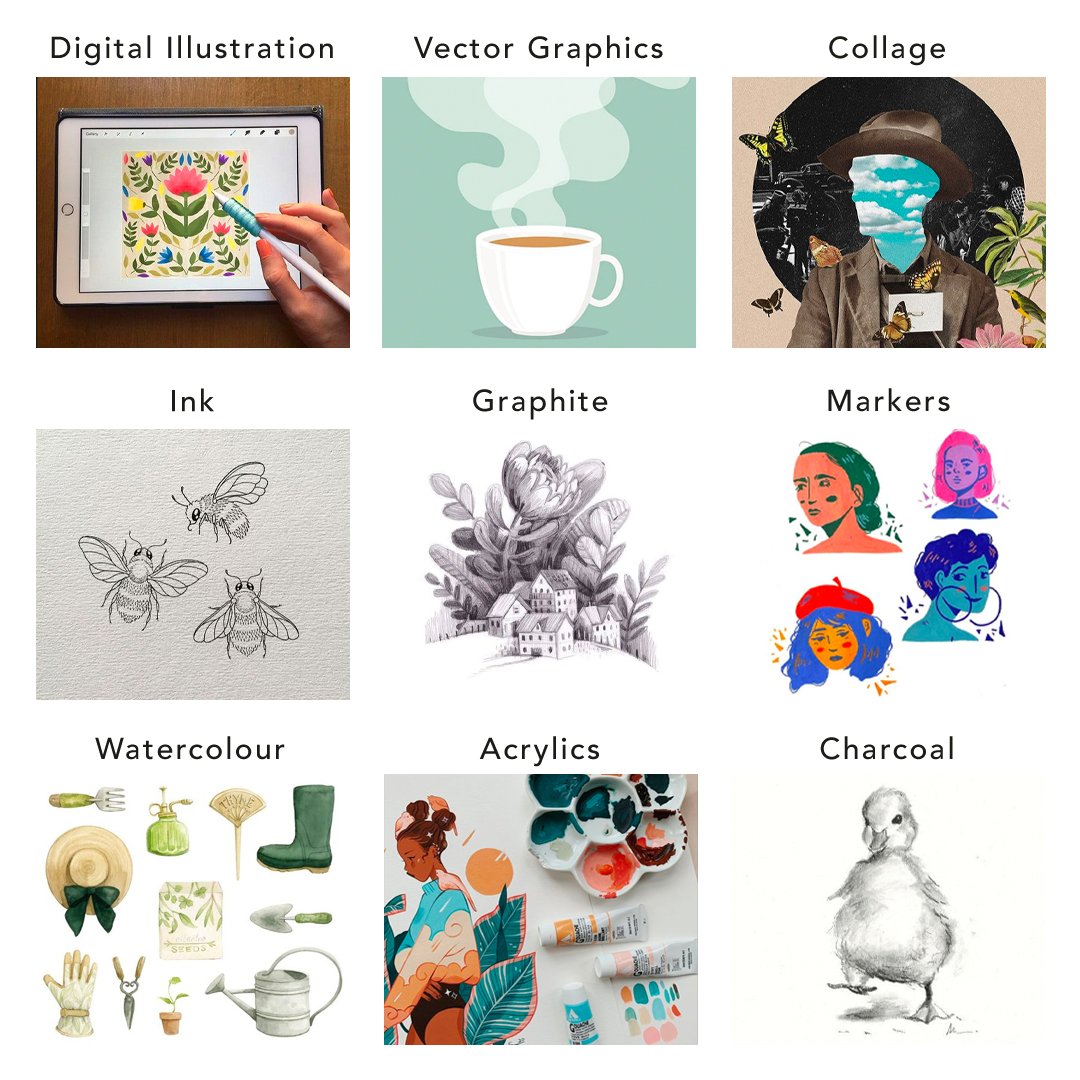 All artists approach illustrations in different ways and have their own distinct styles. Due to this, less people developing your brand illustrations would mean the more consistent the style would be. You may even want to develop a completely new, unique illustration style!
3. Create a Moodboard
Once you've explored the many different illustration styles that are out there, it's time to narrow it down. Create a mood board for each different direction you may be considering (Pinterest is a great platform for this). We recommend about 10 images in each style so you can see a range of different illustrations together. It might benefit to see how they look with the brand logo and colours, too.
4. Choose a Direction
It's time to decide! If you're having trouble, ask some different people from your target market what they prefer and why. You may want to develop a set range of illustrations to be used, or open up the scope a bit more so that you can use any illustration you want in the chosen style.
There are countless ways you can achieve your desired illustration direction, which is why illustrations as part of a brand help make them so unique and memorable! The art is your oyster.
Subscribe to our blog to keep updated on other helpful articles!